Beaver Habitat and Wetland Mapping Campout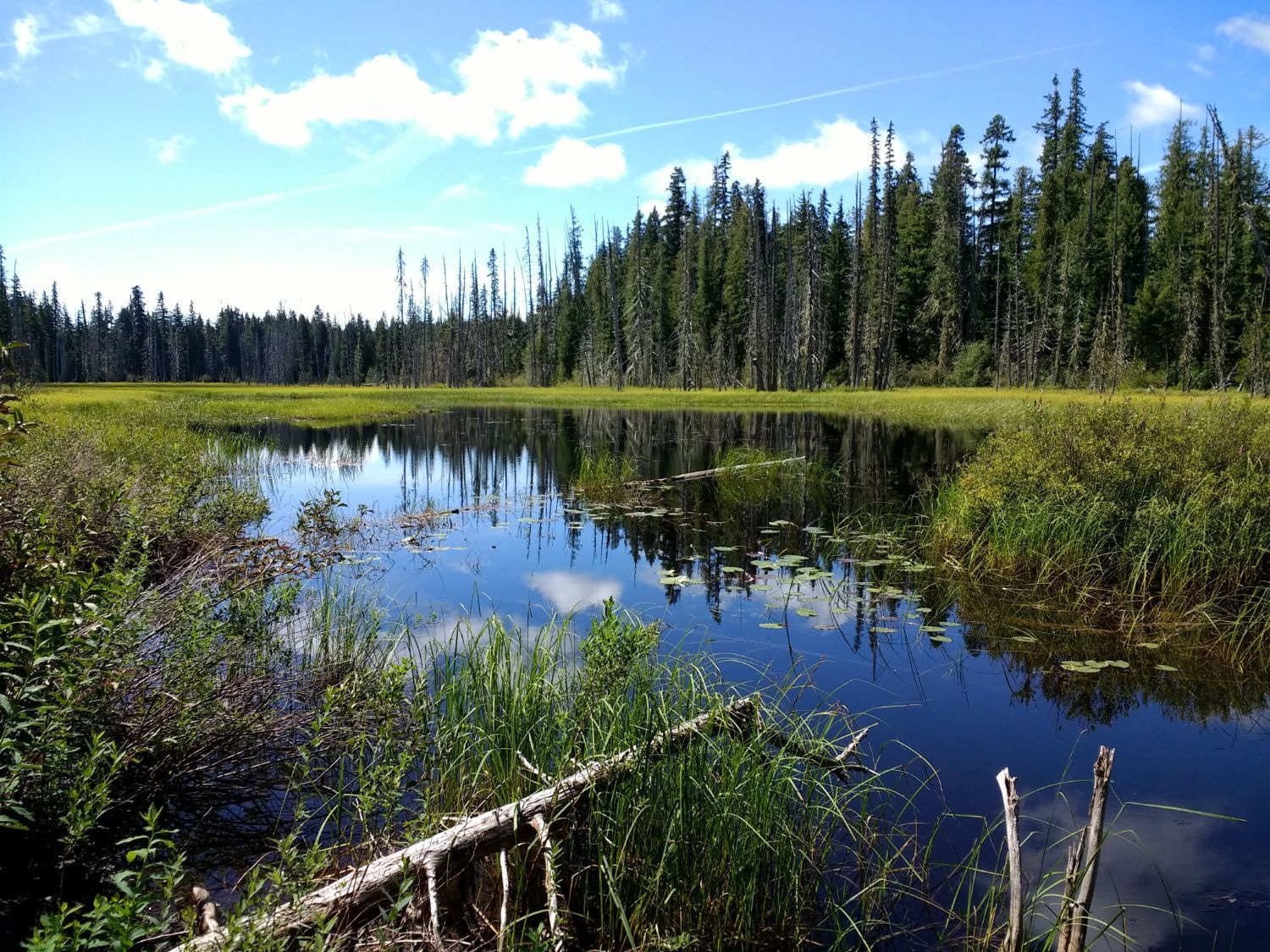 Join us for a few days of wetland mapping and beaver habitat surveys in Mt. Hood National Forest! On these surveys, participants will help us to identify and map important components of existing wetlands, which is needed before any restoration activities occur, and help to update a nationwide wetland mapping inventory which will help to inform future projects throughout the forest. Participants will also assess the quality of potential beaver habitat with the goal of identifying the best locations to reintroduce beavers and restore the population of this important species. You can join us for the entire campout or for part of it.
This is an in-person event and will follow Bark's COVID-19 fieldwork safety protocol.

Before registering: Everyone interested in participating in Bark's wetland mapping efforts is welcome at this campout! If you have wetland mapping training, we'll send you into the field to get started. If not, please review Bark's online wetland mapping training materials prior to the event.

Questions? Visit Bark's page what to expect on a field day, what to expect on a campout, or for more information email Misha, Bark's Forest Watch Coordinator.
Beavers are a "keystone species", meaning that they play a critical role in creating biodiversity and providing direct benefits to fish, wildlife, and people. Beaver dams create wetlands that help decrease the impacts of floods, recharge drinking water aquifers, protect watersheds from drought, decrease erosion, remove toxic pollutants, create habitat for threatened salmon, and so much more.