Volunteer Day: Beaver Habitat and Wetland Mapping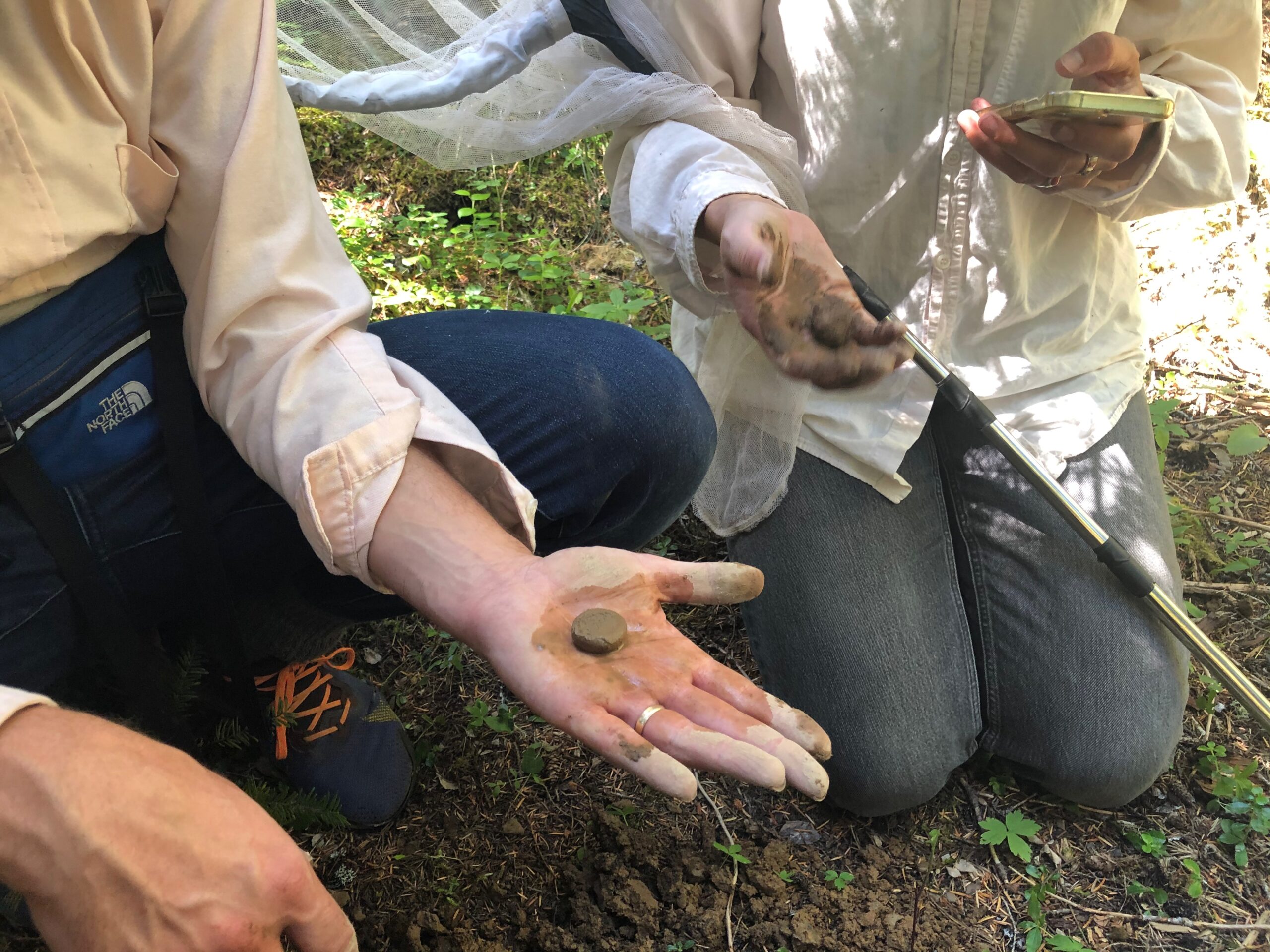 Join us for a day of wetland mapping and beaver habitat surveys in Mt. Hood National Forest!
Bark's ongoing, volunteer-powered project with Portland State University and the U.S. Forest Service is to identify & prioritize existing and potential habitat in Mt. Hood National Forest that could support the reintroduction of beaver.
Volunteers are:
Updating wetland maps in Mt Hood National Forest.
Estimating the water capacity of wetlands to understand which wetlands could most benefit from beaver reintroduction.
Restoring distributions of beaver-preferred plant species like willows through informed re-planting in degraded areas (this vegetation is both eaten and used in beaver dam and lodge-building).
Pushing state wildlife agencies to end lethal removal of "nuisance beavers" in low-lying areas, and instead, making the case for re-location of these animals to areas they previously inhabited on federal forest lands.
Advocating to end the recreational and commercial trapping of beaver on federally managed public lands in Oregon.
We will all meet in Portland, OR at 9 am, coordinate carpooling to the site location from there, and return in time to be at our meetup location between 5 and 6 pm. Our final destination will be sent out via email prior to the volunteer day.
This is an in-person event and will follow Bark's COVID-19 volunteer work safety protocol.
Before registering: Everyone interested in participating in Bark's wetland mapping efforts is welcome at this campout! If you have wetland mapping training, we'll send you into the field to get started. If not, please review Bark's online wetland mapping training materialsand email Grace, Bark's Summer Field Coordinator, for more information.
Questions?  Visit Bark's page on what to expect on a volunteer day for more information or email Grace, Bark's Summer Field Coordinator, with additional questions.