Beaver Habitat Restoration Project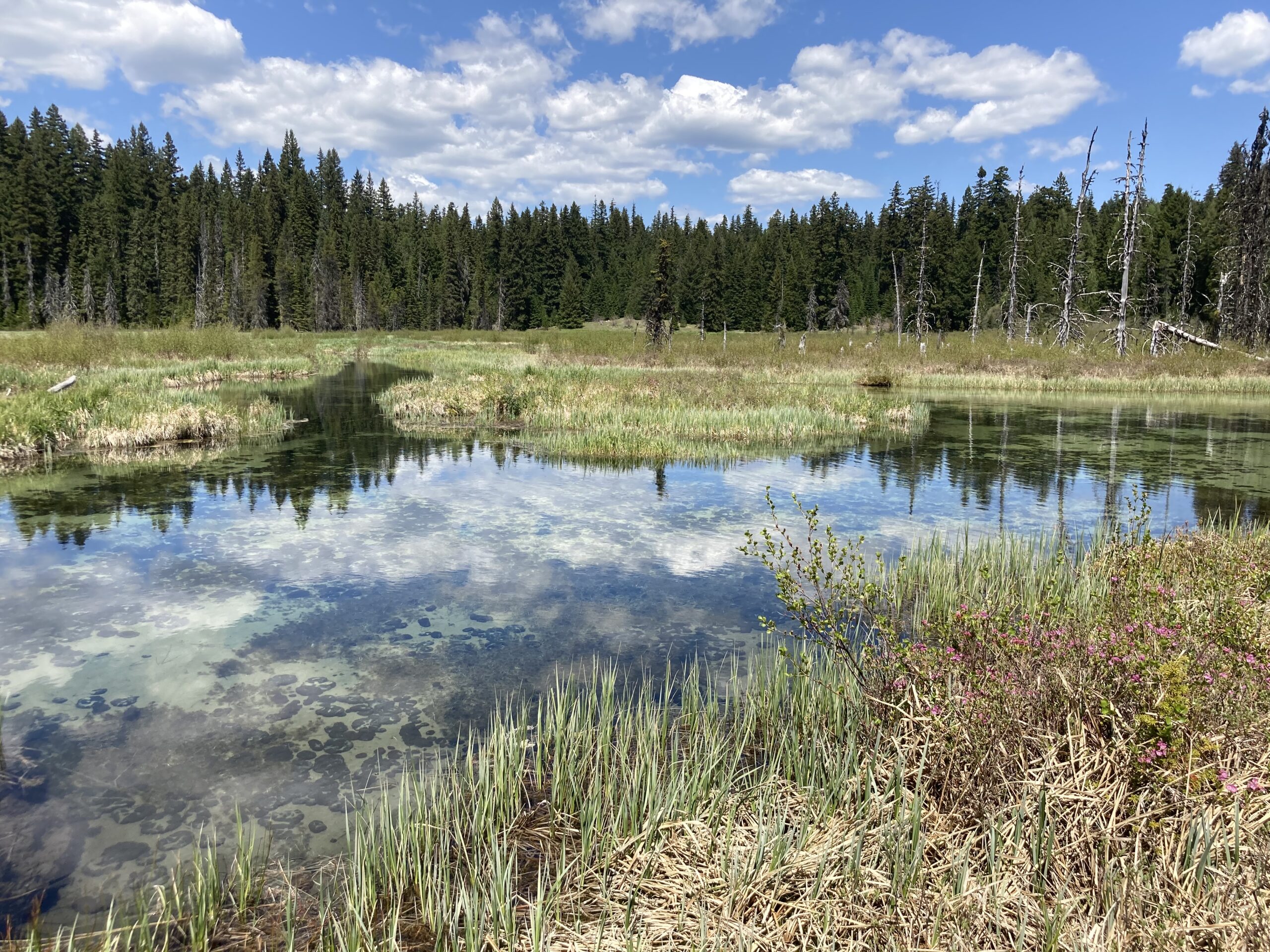 Climate change is already bringing about significant shifts in the pattern of precipitation across the Pacific Northwest. Decreased snowfall and warmer average temperatures will create increased frequency of both winter flooding and summer droughts.
Across the arid west, land managers are turning to nature's original hydrological engineers to help store water through dry periods, recharge aquifers, and protect aquatic habitat—beaver. A keystone species, beaver have always had a powerful impact on the landscape, but for nearly 200 years, they have been hunted and trapped out of their ecosystem. In 2018, Bark began a concentrated effort to survey wetland habitat and restore beaver to Mt. Hood National Forest. If allowed legal protection, their return will bring with it a much greater resilience to the forest ecosystem in the face of climate change.
It is widely recognized that functioning wetlands and other beaver-maintained habitats can aid in the watershed's ability to mitigate negative effects of climate change. Through increased water storage, moderation of high and low flows, and in some cases increased resilience to wildfires, beaver presence offers much in the way of ecological remediation. Bark works with Portland State University and the U.S. Forest Service to identify & prioritize existing and potential habitat in Mt. Hood National Forest that could support the reintroduction of beaver. We are also working with the help of volunteers to map wetlands more accurately in Mt. Hood National Forest, to estimate their water capacity and to understand which could most benefit from reintroducing beaver. Meanwhile, we will be restoring distributions of beaver-preferred plant species like willows through informed re-planting in degraded areas. This vegetation is both eaten and used in beaver dam and lodge-building.
Project Description
Bark's programmatic partnership with Portland State University and the Forest Service, funded through the Drinking Watershed Providers Partnership:
Update wetland mapping in the Clackamas drainage through both photo interpretation and field verification
Identify site-suitability for beaver through volunteer data collection effort.
Estimate water storage capacity of individual wetlands through both spatial analysis and measurements in the field.
Prioritize wetlands for future restoration projects and make recommendations, and implement these recommendations when possible.
Increase understanding and appreciation of wetland ecosystems through free trainings, presentations, volunteer opportunities.
What do we mean by wetland mapping? The Cowardin Classification System is used by the National Wetlands Inventory, a program of the US Fish and Wildlife Service, and it's the standard classification system for wetland mapping across the U.S. NWI mapping has been completed for most of the United States. But most of the mapping in Oregon occurred in the 1980s or earlier, and was based on pretty low-resolution imagery, so the NWI doesn't represent the number, types or boundaries of wetlands as they may exist now. Therefore our project on wetland and beaver restoration includes the goal of updating the NWI mapping for our project area. This part of our project is largely being completed with the help of Bark volunteers.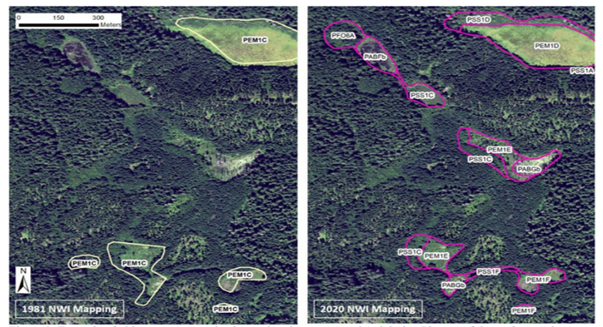 In 2019, we developed a volunteer field program to assess and prioritize habitat suitability for beaver, using a scorecard method. We developed this in communication with researchers who have done similar work up in the Methow valley in Washington, as well as more recently on the Gifford Pinchot National Forest. Our scorecard looks at variables like beaver presence (both historic and current), hydrology, vegetation, and topography.