Protecting and Restoring Critical Ecosystems Together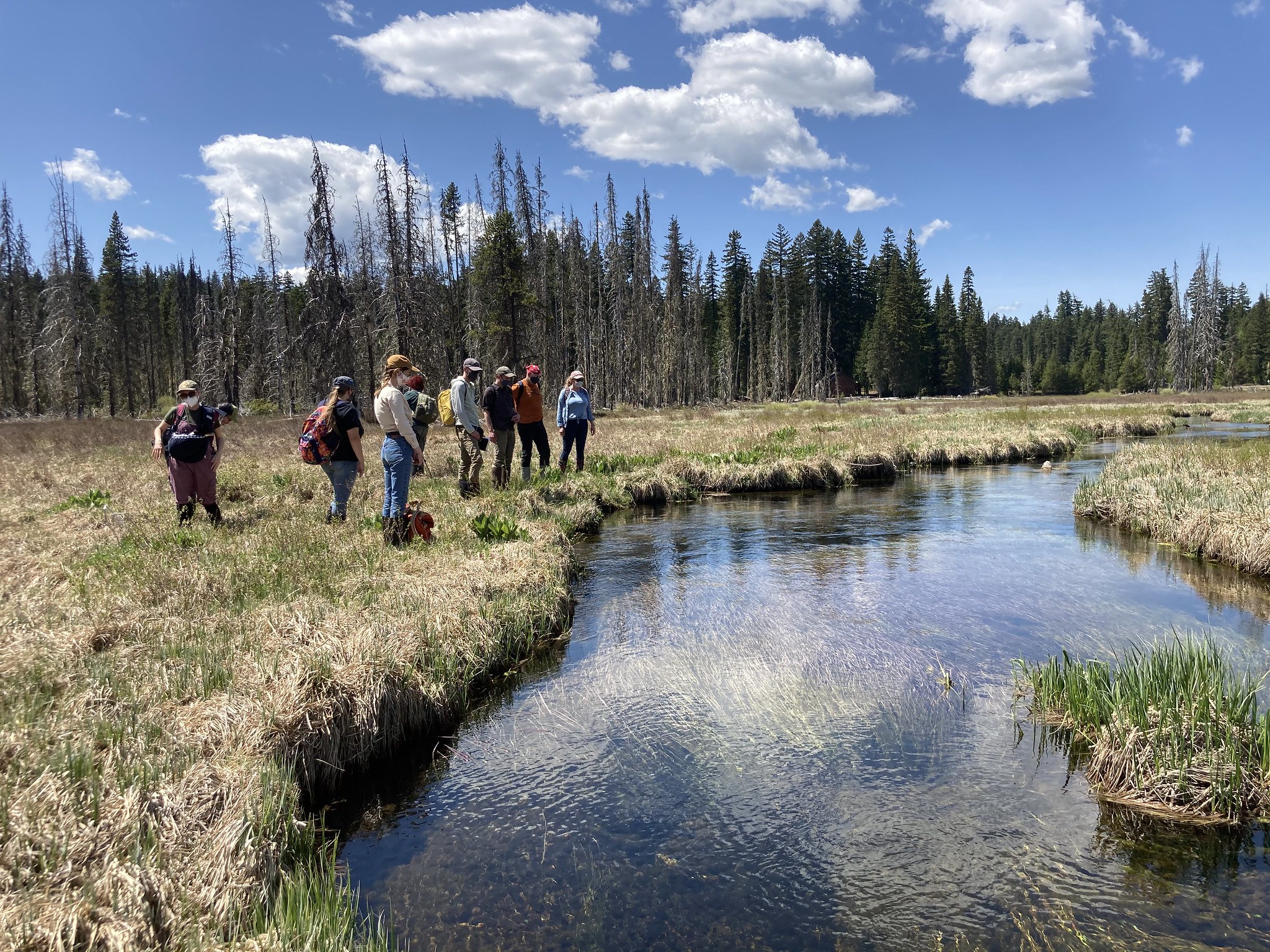 Did you know that your support directly enables Bark staff, our advocacy partners, and community volunteers to enhance the capacity of critical ecosystems? Whether we're wading through mud to catalog wetlands or mapping potential beaver relocation sites, Bark seeks to manage the effects of climate change through restorative programming in the Clackamas River Basin – and you make this possible.
Together with the Institute for Natural Resources, Bark is working to update the National Wetland Inventory's wetland mapping in the Clackamas Watershed. This public resource established by the US Fish and Wildlife maps the type and extent of wetlands throughout the country, allowing for better habitat assessments, climate change resilience planning, water quality modeling, and more. By updating this mapping, Bark contributes to foundational information to be used in future research and restoration projects throughout the Clackamas watershed.
Since 2020, Bark has trained over 50 volunteers to verify wetland mapping by walking the areas and observing, recording, and interpreting the soil, plants, and hydrology. In that time, Bark has field-verified sites across the Oak Grove Fork Subwatershed from Timothy Lake to Lake Harriet and the Middle Fork from Austin Meadow all the way down to the North Fork Reservoir off Hwy 224.  In 2023, we will be moving our focus into the Collawash Subwatershed which includes the Bull of the Woods Wilderness and areas around Bagby Hot Springs.

Cataloging these watersheds contributes to the future health of waterways as climate change threatens the availability of clean water for entire ecosystems of people, plants, and animals who depend on these streams. We're starting to see annual precipitation patterns change rapidly, and less snowpack (as well as flashier rainy seasons) means that mountain water resources won't be as reliable year-round. These changes produce a significant impact on the environments we're fighting to protect. While we can't reverse the warming climate trend, we will advocate for the inherent and dynamic systems of resilience that make this landscape iconic.
Together, we have built a strong foundation for this project, but there are so many ways we can grow our efforts. If you're passionate about fighting for climate change resiliency and protecting critical ecosystems for years to come, you can amplify Bark's impact today by contributing to our Winter Fundraising Campaign.
Warmly,
Misha VanEaton, Forest Watch Coordinator
P.S. 12/15 is a Big Give Day for Willamette Week's Give!Guide. Donate $10 or more through the Give!Guide today, and you could win one of four Cotopaxi Allpa Travel Pack Backpacks stuffed with a Mercado reusable tote, fanny pack, packing cubes, and more!