Gaining Ground: Bark's Spring Fundraising Campaign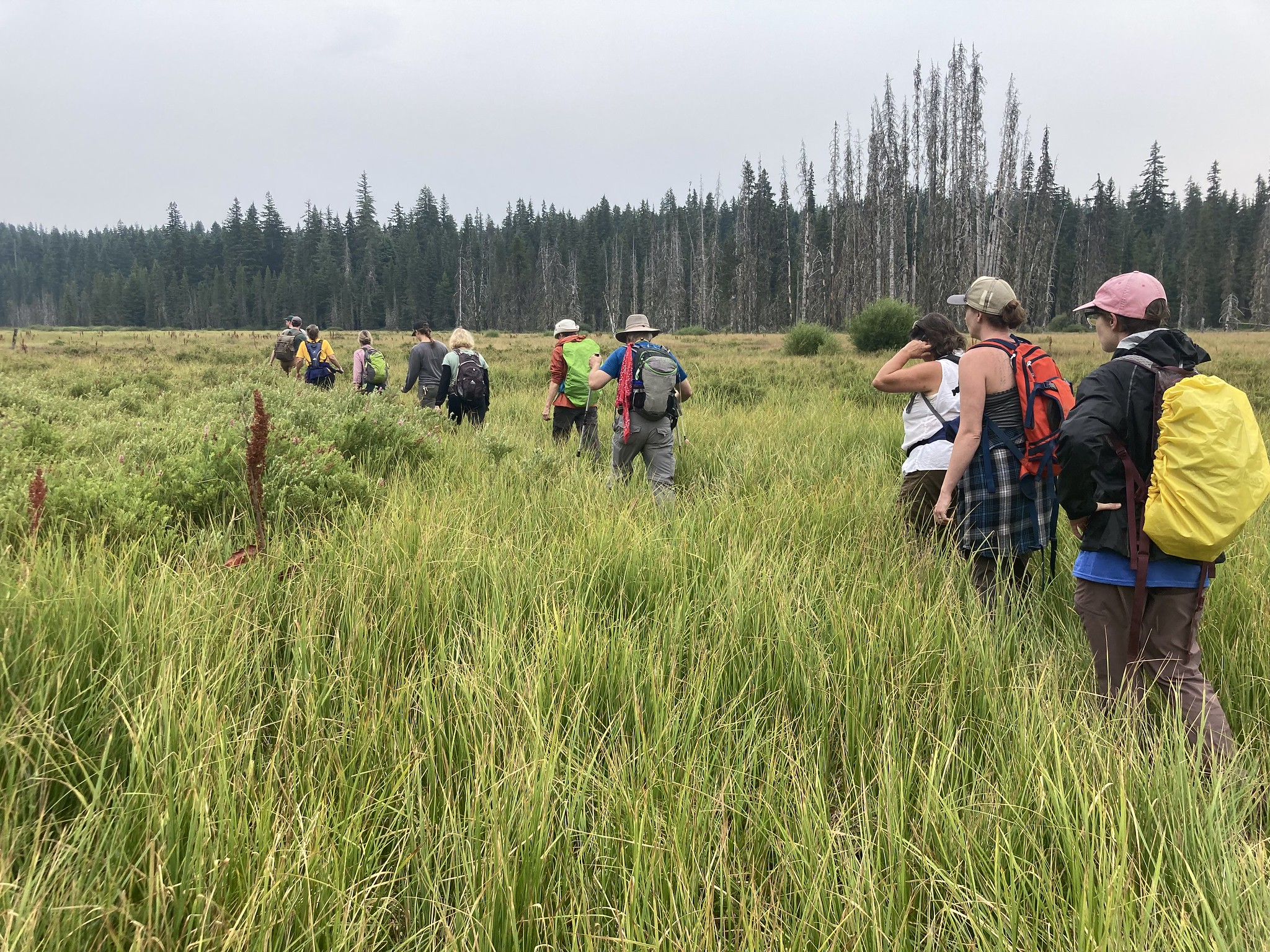 It's the start of Bark's Spring Fundraising Campaign and the start of my third field season working to restore ecosystems in Mt. Hood National Forest! Recently, I have been reflecting on the creativity and tenacity of our team and the momentum of our successes. Thanks to the support of hundreds of dedicated volunteers and donors, Bark's community-powered model continues to sustain our programs and has enabled us to expand our watchful presence in the forest through the challenges of COVID-19.
We've recently expanded our restoration program with a unique project to study and map wetlands within the Clackamas River basin. This new project will update decades-old and incomplete wetland mapping in the Clackamas drainage through both photo interpretation and field verification. Through this process, Bark and our partners will estimate water storage capacity of individual wetlands, make recommendations for wetland management, and implement these recommendations when possible.
The impact of this work hit home for me in 2021 while watching volunteers transplant hundreds of willows to a wetland that we had surveyed earlier that year. Although beaver had thrived in that area in the past, the site was lacking the willow, alder, and grasses needed by this ecosystem-engineering critter. This new program was built to complement our existing work documenting potential beaver habitat in the same areas and has quickly paid off. Watching attendees connect to the site through this restorative work reminded me of how powerful and personal Bark's programming is.
These restorative efforts on Mt. Hood need your support. As we formalize adaptations to COVID and feel safer coming together, I invite you to join me in restoring Mt. Hood at one of our upcoming trainings or days in the field and by donating to our Spring Fundraising Campaign. All our programming is free to the public thanks to your generosity. Make a contribution today and help us reach our goal of raising $8,000 this spring!
Thank you for your support,
Misha, Bark Field Watch Coordinator
Forest Watch Coordinator
P.S. Does your employer have a giving program that supports work like this? Amplify your support and sign up for an employer matching program!
P.P.S. Find all of our upcoming programs, events, and trainings on our calendar.