You are a part of Forest Advocacy on Mt. Hood.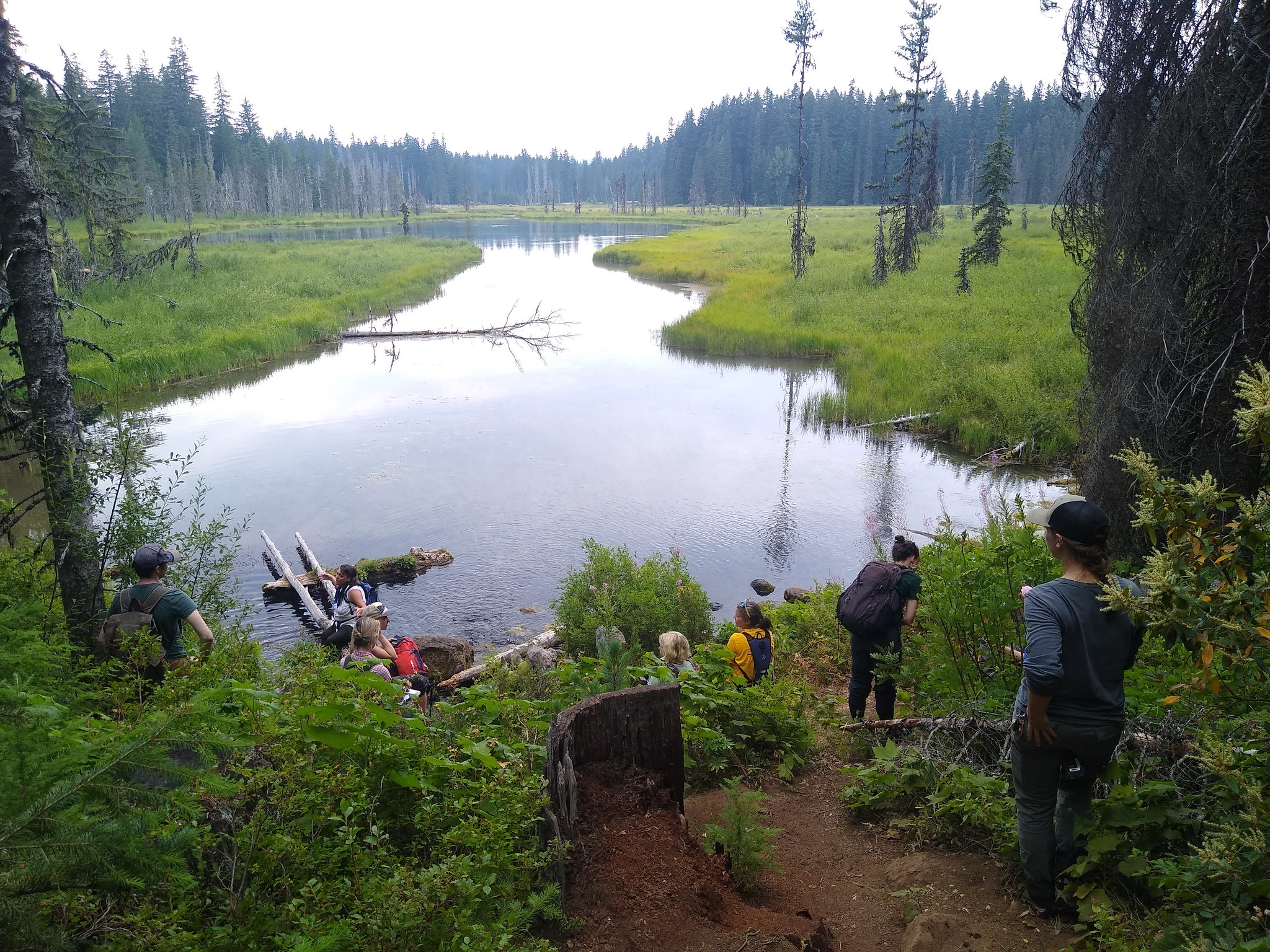 Before I joined Bark, I worked in fisheries science, environmental education, and community habitat restoration. Most of my experience focuses on conserving salmon and steelhead (salmonids), hiking remote streams, and studying salmonid life cycles. This summer, I am thrilled to take that experience and survey other important parts of the salmonid ecosystem and join the dedicated community of staff and volunteers at Bark!
As Bark's new Summer Field Coordinator, I look forward to leading volunteers to new locations in the forest, working together in identifying diverse plant communities. From wetlands to forested mountainsides, Bark's care for Mt. Hood and the community inspires me as a coordinator to lead safe and fulfilling field days for our volunteers. I am invested in building Bark volunteers' confidence in the field and engagement in the many forms of community-powered science. Bark looks to volunteers like you to participate in the restoration and defense of the lands around Mt. Hood as a major part of forest advocacy.
I want to personally invite you to join me for our upcoming Wetland Mapping Training (June, 25th) and Groundtruthing Campout (July, 1st-3rd). I am very excited to host campouts this summer, not only because it helps us cover survey ground, but because it is a time to build community around this work. There's also more than one way to contribute! If you can't make the in-person work but have any of these items available to donate, please reply to this email. Your enthusiasm to aid in Bark's work to any capacity is welcome. We are seeking donations for the following items:  
Pots/Pans
Measuring cups (dry)
Measuring spoons
Lanterns/Lights
Allen wrenches
Wrench socket kits
CB Radio
Packaged and unexpired tea
Enamelware cups/mugs, bowls, and plates
5W-30 Motor oil (we use this for the old subarus)
Firewood
Rain Pants
Large Cooler
Check out the calendar for other upcoming Field Days and Campouts that I will be adding this summer. Hope to see you out there!
Best Fishes,
Grace Willett, Bark Summer Field Coordinator