Victory! Forest Service Takes Bark's Advice.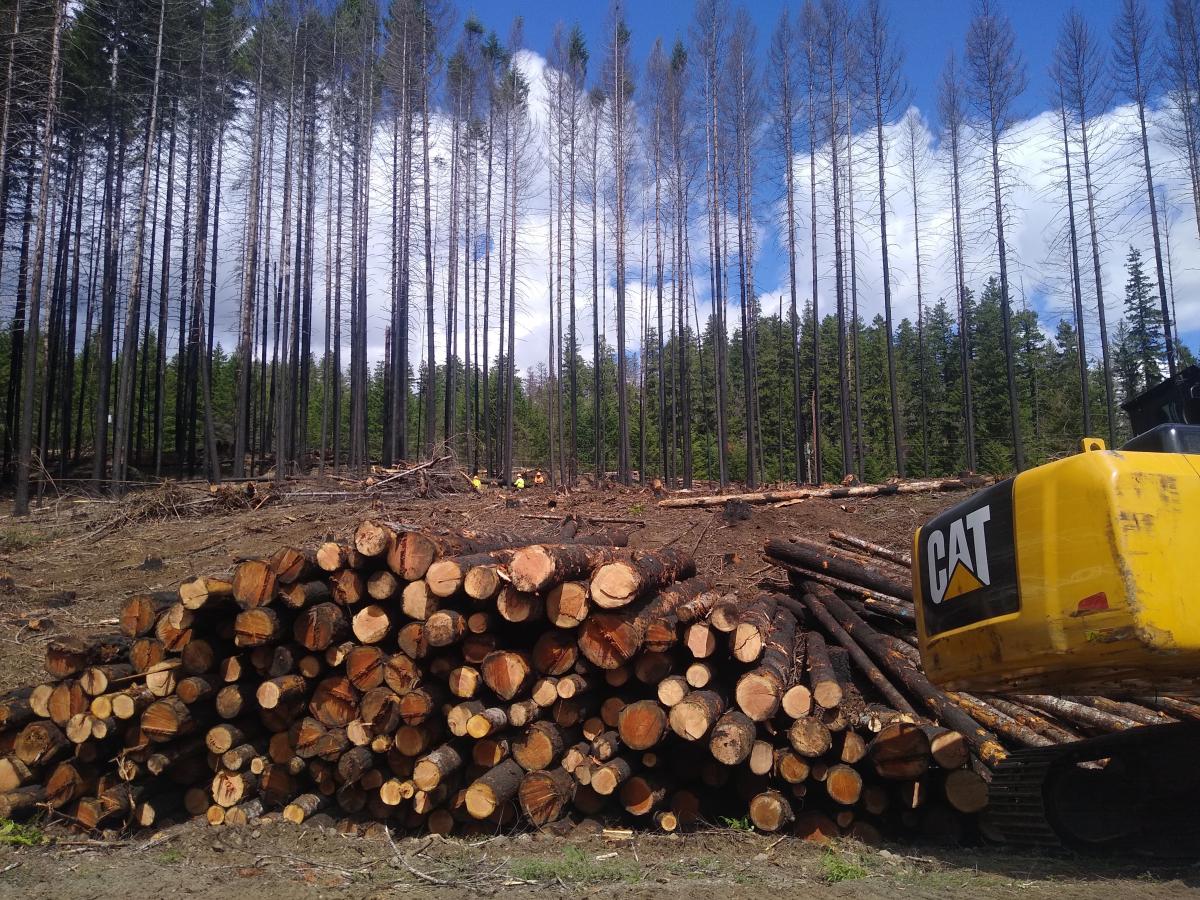 Over the summer, the Mt. Hood National Forest Service proposed cutting trees along over 200 miles of roads within the 2020 Riverside Fire area. Working with volunteers, allied organizations, and the public, Bark submitted research-based recommendations to reshape the Forest Service's proposal for aggressive logging activities in a sensitive, post-fire ecosystem. After months of hard work and collaboration, Bark is pleased to share that the Clackamas Fires Roadside Danger Tree Abatement decision notice includes Bark's recommendations to significantly reduce miles of roadside logging.
This project was planned under a "Categorical Exclusion" with a reduced opportunity for input via the regular public commenting process. Despite this loophole, Bark and our supporters were able to influence their project in the following ways:
To exclude any logging along roads that are known to be closed, low use, or with plans to be closed in the near future and to instead keep these areas closed until further analysis can be performed.
To commit to performing a comprehensive analysis of the current National Forest road system after two years of high intensity fires, to audit which roads are still needed, and to exclude any roads that are not needed before any more trees are cut down.
To limit tree cutting to immediately adjacent to roads that are needed (within one tree-height) until further analysis can be completed.
Bark knows that the Forest Service must make difficult decisions with regards to cutting trees along familiar roads and river corridors. However, Bark's analysis showed that many of the targeted roads have zero public access. The agency, in turn, acknowledges that for the benefit of taxpayers, the forest ecosystem, and the minimal Forest Service road maintenance budget, there are many miles of old, fire-impacted forest roads that will not need to reopen yet. The project decision reads:
"Some public comments have suggested that we only open key roads and close others instead of removing the danger trees…My decision will allow for the treatment of danger trees along the most important roads now and will defer some of the decisions about lesser priority roads to a future analysis." —Jackie Groce, former District Ranger
Former Clackamas River District Ranger Jackie Groce played a critical role in ensuring that these incredibly sensitive, post-fire landscapes receive thorough environmental analysis, rather than fall to a hasty timber grab.
Bark believes that the Mt. Hood National Forest applied greater discretion and transparent environmental impacts analyses because the public boldly urged a common-sense alternative to protect the forest. Thank you to everyone who worked with us on pushing these projects in favor of forest and climate defense.
For the green and charred forests alike! Daniela del Mar, Communications Coordinator
P.S. Next month's Bark About National Forests on Stolen Lands is at capacity, however you may sign up to be on the waitlist! Meanwhile, please consider joining us for the related Ecology Club discussion: Rethinking "Public" Land and "National" Forests on Wednesday, October 13, 2021 – 6:00pm to 7:30pm.