Our conversations together create change.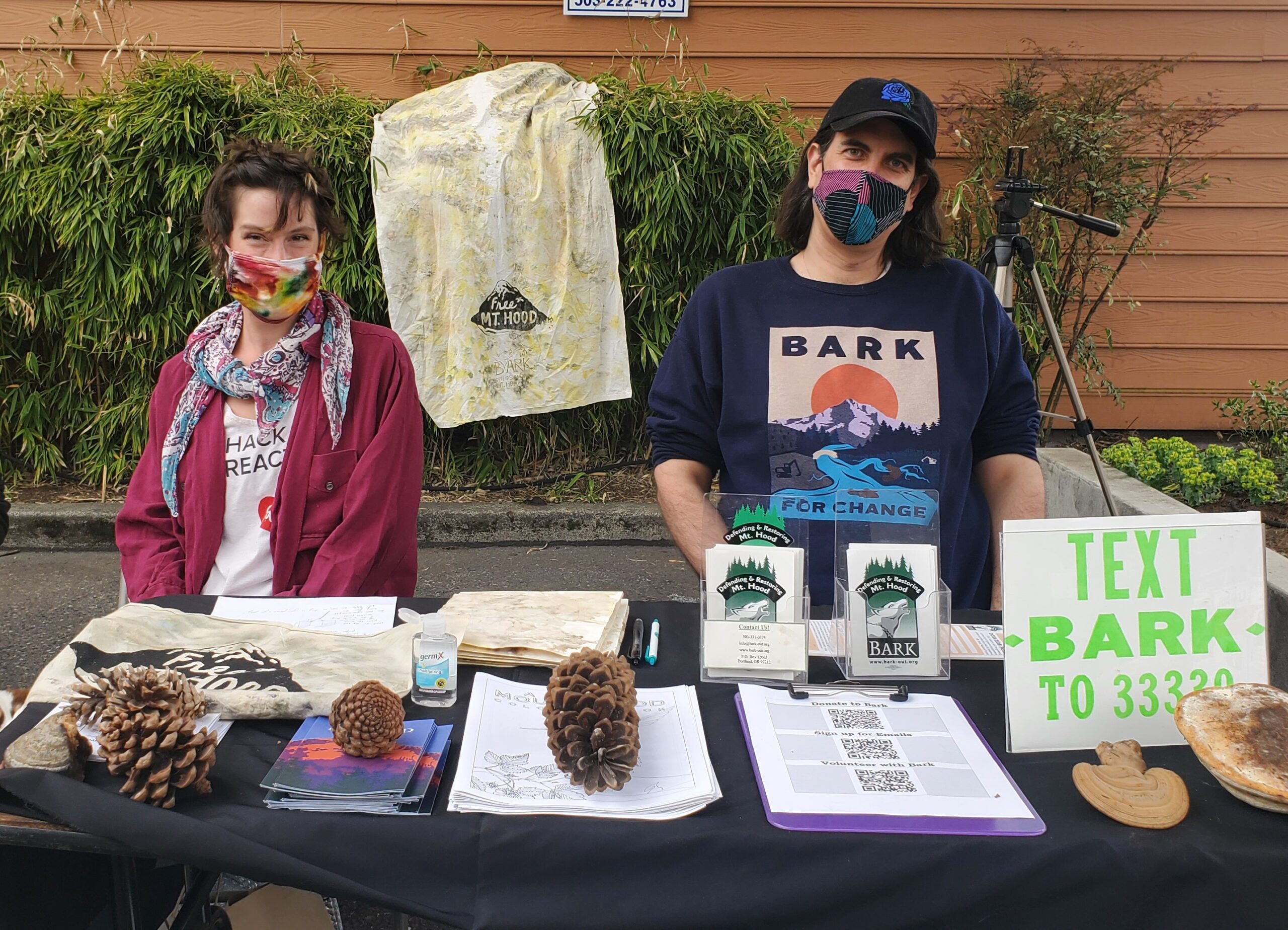 This past year has been challenging for all of us and Bark is grateful for our thriving, dedicated community! We may have met you on the street at a community fair, farmer's market or outside your local grocery store. You've welcomed us at your home or perhaps you've received a call from us with our latest updates and accomplishments. We love connecting with you person-to-person to share updates and hear your reflections on our work. You brighten our day when you share with us about other organizing issues that are important to you, inspiring us to build solidarity across the activist community.
We are moved when we speak to supporters who've moved out of the area and can relay the larger scale impact of Bark's work, even across the country. Thank you for supporting our work to catalyze powerful social change for ecological resilience and climate justice, for the encouragement around our growing efforts to protect wetlands and return beavers to the forest, and for your boundless hope for the future of these ecosystems that we rely on.
Thank you for your continued support in helping us defend and restore local ecosystems for generations to come. If you see a call from an unknown number, consider picking up the phone—it might be Bark's Outreach Team on the line! Thank you for sticking by our side and for helping us keep the conversation alive. We look forward to seeing you again in person.
In gratitude,
Karro, Steve, Brandon, Colin, & Ben, Outreach Team
P.S. Join us for our virtual People's Forest Forum on December 9th! We hope you have an opportunity to join us in learning about the cultural ecologies of Mt. Hood.