Community Care is Part of Post-Fire Recovery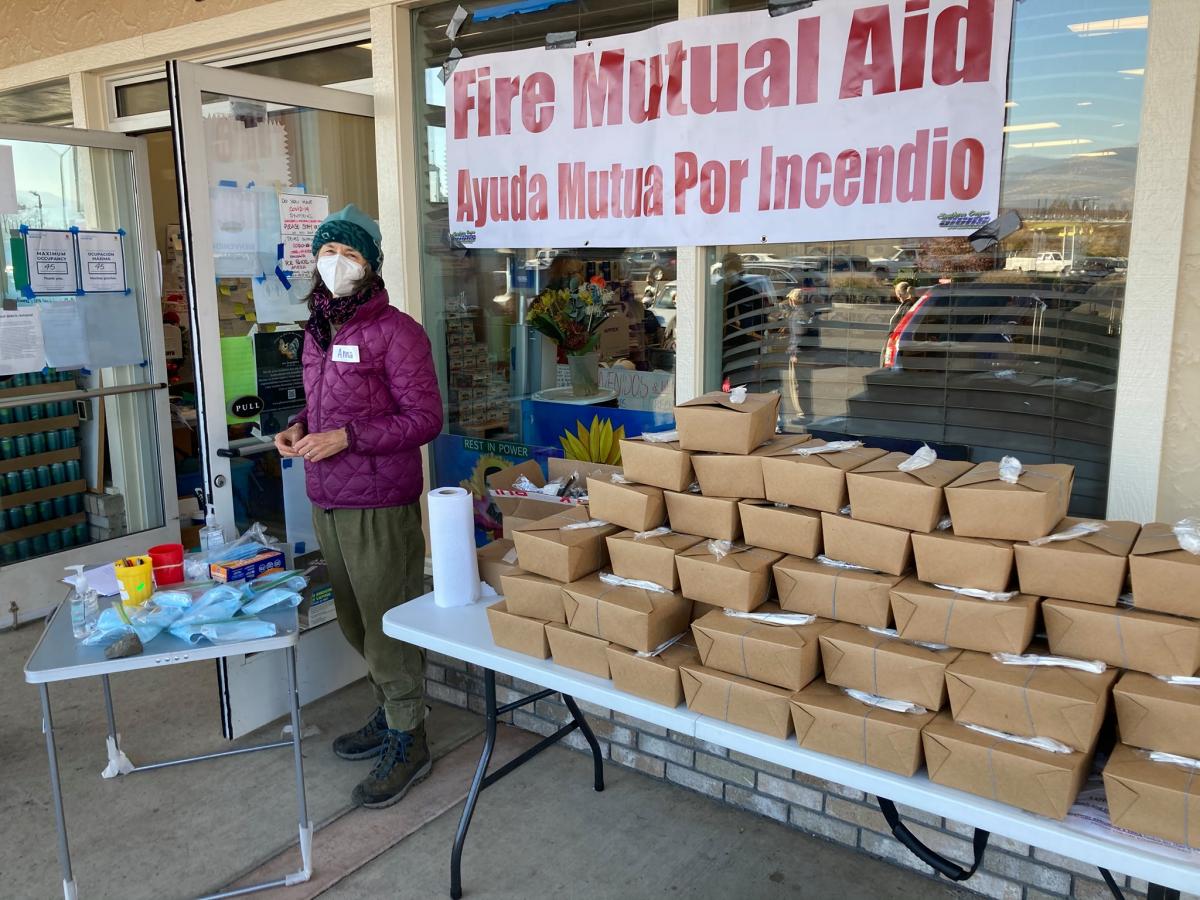 During this pandemic year, I often found myself telling my very energetic 11-year old son, "Don't make a hard thing harder!". This phrase springs to my mind when thinking about the rampant post-fire logging throughout Western Oregon. Instead of thoughtfully rehabilitating forests and communities, millions of federal dollars are being used to haphazardly log burned trees—making a hard thing harder for us all.
It doesn't have to be this way. If the Oregon Department of Transportation and its contractors carefully remove only trees that pose a risk on well-travelled roads, they would make a hard thing better. If the Forest Service and Bureau of Land Management invest in ecosystem restoration, instead of post-fire salvage logging, they would make a hard thing better. Bark is working with allies around the state for a future where community recovery, not industrial profit, is the focus of post-fire policy and management.
While living through the Labor Day fires was hard for many Oregonians, for some "hard" just scratches the surface of their experience. The fires burned homes and communities in river canyons throughout the Cascade Range and swiftly ravaged the Southern Oregon towns of Talent and Phoenix. These wildfires—fed by wind and weather—disproportionately impacts communities of color, rural and poor Oregonians, as do climate disasters worldwide.
An essential part of responding to the 2020 fires is addressing climate change and its impacts on our communities. Our allies at Rogue Climate are doing just that.
Despite having their own office burn down in the Almeda Fire, Rogue Climate sprung into action to provide tangible relief for people affected by the fire, while also continuing their work to build a broad movement for climate justice in Southern Oregon. Rogue Climate's community-based Fire Relief Center is still active and helping people who were displaced by the Almeda Fire.
The 2020 fires brought Bark into deeper relationship with communities and organizations like Rogue Climate to address climate change and protect ecosystems and communities. With our allies, we've educated the public, generated media attention, hosted rallies, testified to government, developed lawsuits. . . and we'll keep working together to make a hard thing better!
In solidarity,
Brenna Bell, Bark Policy Coordinator/Staff Attorney