Hi, I'm Cara, Bark's new Forest Policy and Advocacy Coordinator.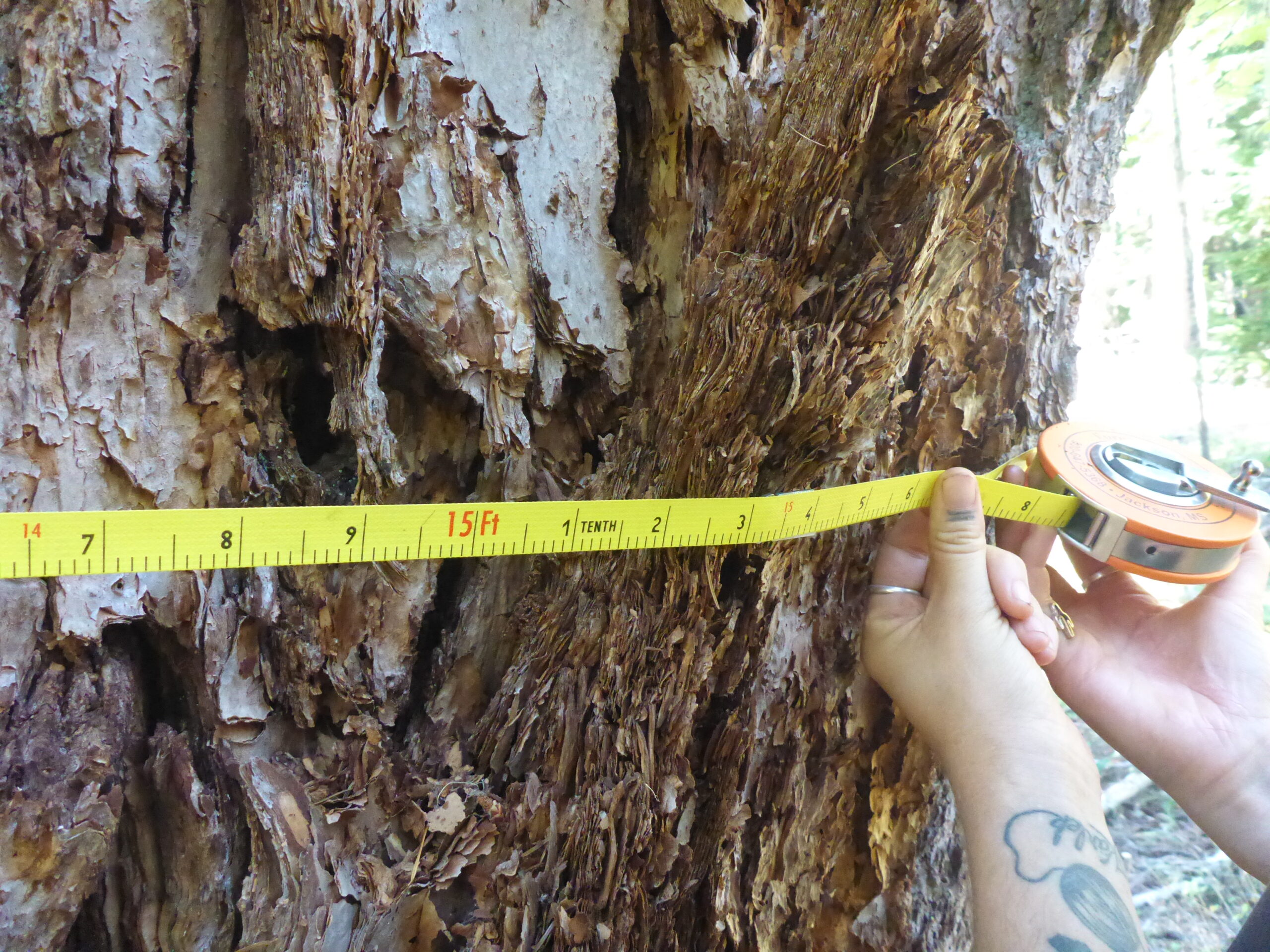 My interest in the outdoors started when I was young. I spent my days climbing trees or overturning rocks in the creek looking for crawfish. My curiosity for the natural world turned into a passion for ecological systems and led me into an interdisciplinary career in environmental science and biology. After a few years in the federal sector as a research botany technician, wildlife technician, and endangered species regulation and recovery biologist, I'm excited to bring my experience to Bark. Thank you for supporting our work to advocate for changes in land management policies that promote biological diversity, climate adaptation, and environmental justice.
There are many reasons why I was inspired to join Bark's team, and two aspects in particular stand out. Firstly, Bark's dedication to empower volunteers in a massive effort to groundtruth logging projects in Mt. Hood National Forest and Bureau of Land Management lands are largely accomplished by dedicated volunteers. Bark's groundtruthing program not only gives federal agencies invaluable information that should inform their management decisions, but it also has activated thousands of community members to learn about and actively participate in land management processes. Secondly, I was inspired that Bark recognizes and is teaching others how environmental organizations and land management policies have historically or are currently contributing to the land theft, cultural erasure, and oppression of Indigenous people. Although these crimes and injustices cannot be rectified, I'm inspired by the steps Bark is taking to revise our mission, vision, and strategic goals to follow an environmental justice framework that centers sovereignty of Indigenous people and anti-racism to support BIPOC-led efforts moving forward.
Organizations like Bark are a fundamental part of the public engagement and accountability framework that is essential to effective growth and adaptation to land management in the Pacific Northwest. None of this would be possible without the support and involvement from the communities that rely on the land for clean water, cultural resources, and respite. I'm honored for the opportunity to serve these communities and move forward with Bark as the new Forest Policy Advocacy Coordinator. I hope you will ask if your workplace can match your donation to Bark!
If you want to learn more about my background, check out my bio on our website!
For the forest, Cara
P.S. Join us for the Fourth Annual People's Forest Forum: Unsettling Ecologies of Mt. Hood on Thursday, Dec. 9th!