Bark is hiring a Development Coordinator!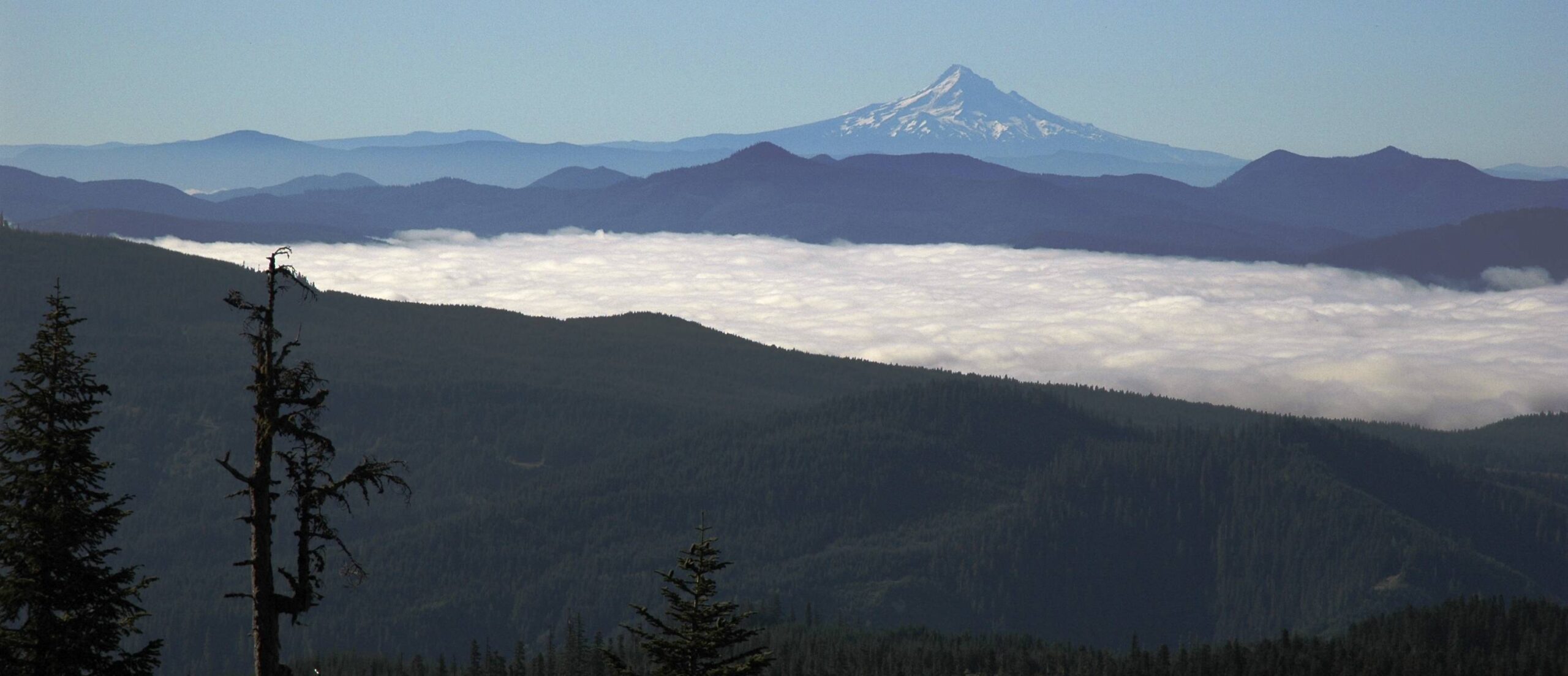 Employment Status: 1.0 Full-Time Exempt
Salary: $50,000; vacation, sick leave,
medical and dental insurance, eligible to take sabbatical after three years
Reports to: Executive Director
About Bark
Located in Portland, Oregon, Bark was founded in 1999. Our mission is to transform Mt. Hood National Forest into a place where natural processes prevail, where wildlife thrives and where local communities have a social, cultural, and economic investment in its restoration and preservation. Bark is the resource for community action to protect the forests and rivers surrounding Mt. Hood. We prioritize grassroots organizing and believe in the power of an engaged public.
Our name originates from the "barker," who stands before the public and uses persistent outcry to call attention. We are a group of Barkers, ensuring that the public hears about all events, good and bad, occurring in the Mt. Hood National Forest.
Bark seeks to add staff members who thrive in brave spaces, working with diverse co-workers, volunteers, and community partners. People find connection to forests, water, and wildlife for many, often personal, reasons. Even in conflict, we honor this connection and hope to find common ground for a just and equitable future. If you are a person with strong values, matched with empathic view of the world, we hope you'll apply!
Bark does not and shall not discriminate on the basis of race, color, religion, gender, gender expression, age, national origin (ancestry), disability, marital status, sexual orientation, socioeconomic status, or military status, in any of its activities or operations. These activities include, but are not limited to, hiring and firing of staff, selection of volunteers and vendors, and provision of services. We are committed to providing an inclusive and welcoming environment for all members of our staff, volunteers, subcontractors, and vendors who are willing to engage in this process of equity, justice, and accountability with us.
Equity, Diversity, and Inclusion
Bark is engaged in a continual process to identify inequity in our work and organizational culture, to support individual growth and recognition of unique experiences and perpetuation of systemic oppression, and to sustain an inclusive and diverse space where people are committed to ending oppression.
Barkers share a deep love for the forest and recognize that people have a wide range of perspectives and experiences that connect us all to the forest. Bark grew out of a history of direct action, public lands advocacy, and an understanding of the legal system. Much of these origins are heavily represented by a white, colonizer perspective. While we have made gains to shift this dominant perspective and create a workplace that is welcoming and comfortable for people from diverse backgrounds, we acknowledge that we have much more work to do.
GENERAL RESPONSIBILITIES
The Development Coordinator assists with the implementation of an Annual Development Plan that includes foundation grant income, business partnerships and individual giving (with the exception of canvassing performed by Bark's Outreach Team). The Development Coordinator facilitates collaboration between the Program and Development Teams to meet an annual fundraising goal of nearly $300,000.
The Development Team includes the Executive and Outreach Directors, a rotating Outreach Team Liaison, and as needed, the Associate Director.
Help Bark become an Environmental Justice and Anti-Racism focused organization and plan systems for advancing equity, diversity and inclusion in all realms of development. Evaluate and report on progress on this plan at least twice per year.
SPECIFIC RESPONSIBILITIES
Equity, Diversity, and Inclusion
Actively engage with Bark's internal and external efforts to advance equity, diversity and inclusion in philanthropy and fundraising and contribute to an inclusive environment during Bark's activities, events, and in our workspace.
Ensure accurate and compelling communications with donors about EDI initiatives, programs, and activities.
Development and Fundraising
With the Development Team
Coordinate the planning and implementation of at least two giving campaigns per year (traditionally, the Spring Appeal and Winter Fundraising Campaign, which may include supporting participation in the Give!Guide).
Utilize and/or coordinate multiple modes of communication including, emails, social media, direct mail, major donor phone calls.
Support implementation of Bark's business partnerships and corporate giving plan.
Support implementation of an Annual Development Plan that meets or exceeds Bark's goals.
Coordinate with the Program Team to Implement Bark's Annual Grant Plan
Maintain foundation contacts and information, manage grant calendar, and coordinate submissions and reporting, and communications between funders and appropriate program staff.
Seek out new grant opportunities for Bark, outline grant applications, review submissions, track outcomes and deliverables, and produce reports.
Support evaluation of alignment with organization's EDI criteria, vision, and strategic plan.
Assist the Executive Director with Strategic Development Activities
Collaborate on the creation of (3 and 5 year) Development Plans that meet the long-term revenue goals for Bark.
Support implementation of the annual major donor program, develop a fundraising plan for and cultivate relationships with mid-level major donors.
Represent the organization through foundation and donor communications and at site visits and meetings.
Finances and Administration
With the Operations Manager
Utilize administrative systems, including the member/donor database, to support donor communications and secure information management.
Carry out processes for thanking donors and providing tax receipts.
Maintain accurate and up-to-date recording of foundation and donor income.
Other Duties as Necessary
Attend Coordinating Team (leadership) and All-staff meetings to inform and coordinate staff regarding relevant activities.
On a quarterly basis, prepare board reports and attend board meetings
Work with the Executive Director to assess workload and tasks three to four times per year.
Support one to two small events each year (virtual or in-person once appropriate).
QUALIFICATIONS
Demonstrated leadership experience, especially in collaborative planning and managing shared responsibilities.
Able to organize and prioritize multiple responsibilities to achieve goals while maintaining one's own well-being.
Knows own personal strengths and challenges. Manages work with personalized strategies around planning, initiative, and follow through.
Demonstrated ability to both give and receive feedback to/from supervisors and colleagues to support a workplace culture of accountability and beneficial learning.
Demonstrated skill in listening, learning, and applying understanding. Models respect and care for individuals and community. Demonstrated experience motivating colleagues and volunteers around shared responsibilities and goals.
Proficient in Word, Excel, and fundraising CRM databases (Bark uses Salsa CRM and Salsa Engage).
At minimum 2 years of experience with member/donor fundraising.
Demonstrated experience in a wide range of fundraising techniques, particularly major gift fundraising and business partnerships.
Excellent written and interpersonal communication and presentation skills.
Ability to work some evenings, weekends and flex-time when necessary for events, campaigns and major donor outings.
DESIRED SKILLS
Familiarity with Pacific Northwest conservation issues, the history of PNW conservation, and an awareness and acknowledgement of white supremacy culture in the conservation movement.
Experience with grant writing or working with grant writers.
Experience in research and assessment of fundraising strategies.
Spanish-speakers are preferred.
TO APPLY
Submit your resume and written responses to the following questions. Your written responses will be assessed as a sample of your professional writing.
How would you influence the application of Equity, Diversity and Inclusion in Bark's work?
Tell us about the largest fundraising gifts you've secured from both a major donor and at least one other fundraising approach you've used. Describe your role in securing the donations.
Share your experience coordinating email and social media fundraising campaigns.
Tell us about your experience working as part of a development team and/or implementing a development plan.
Via email: hiring@bark-out.org
Via mail: Bark, P.O. Box 12065, Portland, Oregon 97212.
Please write "Development Coordinator Application" on the front of the envelope or in the subject-line of the email. No phone calls please. No cover letters needed and please limit your responses to the 4 questions to a total count of 1,000 words. To learn more about Bark, visit www.bark-out.org
Position is open until filled. We will start reviewing applications during the week of May 24th, 2021.
We are asking for applicants to fill out a voluntary, anonymous survey that will help us know that we have reached diverse points of outreach. A link will be sent to you at some point in the process. Thank you for your help with this effort.