Bark is bold because of you!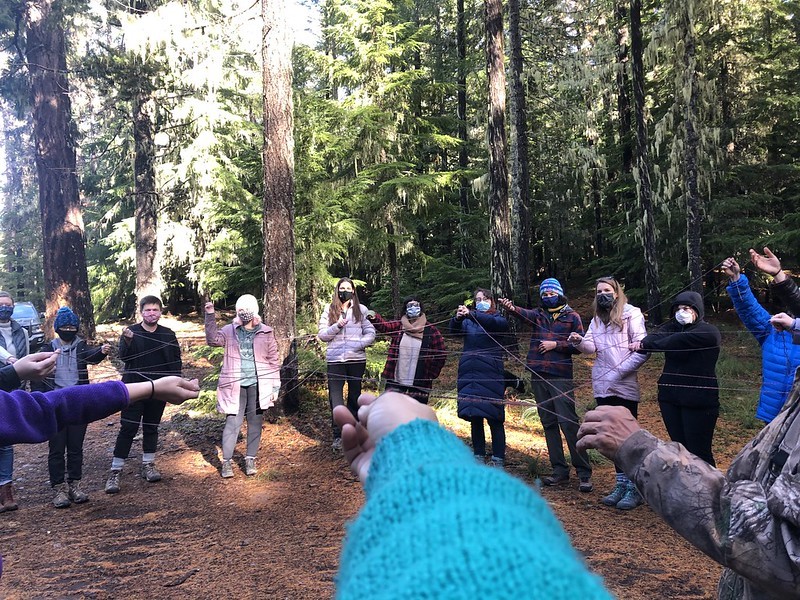 I'm proud to invite you to celebrate another year of dedicated, innovative, and tenacious community advocacy for the forest, waters, wildlife, and communities striving and thriving across the landscape commonly known as "Mt. Hood National Forest". Bark works hard and embraces risk in our effort to be a different kind of environmental organization, and I am so grateful for the communal generosity that empowers us to explore and transform as well as defend and restore!
Over the past several weeks, Bark staff, volunteers, and board members have written to you about wetland restoration progress, policy battles big and small, ongoing environmental justice conversations, groundtruthing campfire stories, and cozy days at the Bark office. All these interconnected points demonstrate the incredible model of community-supported advocacy that has ensured the success of Bark's work for decades.
As we enter the new year, I want to thank you for standing with us, and for backing us with the resources needed to keep moving forward. Many environmental groups receive significant pushback from their community when they move to embrace social justice work and cultural transformation. Thankfully, Barkers like you have proven to be deeply committed to environmental justice, as well as to local forests and lands.
For the forest,
Courtney Rae, Coordinating Director

P.S. Revisit the Mount Hood Stories map, a vibrant and critical analysis of racial ecologies developed by graduate students at University of Oregon in partnership with Bark volunteers.
P.S.S. From December 26-31, make any size donation to Bark via the Give!Guide or answer daily community questions on our Facebook and Instagram pages to enter to win one of two prize packages including Mt. Hood Meadows Lift Tickets, Muddworks Roastery Coffee Beans, WYLD CBD Gummies, Dove Vivi Gift Cards, Bark gear, and more! Plus, you can increase your chances by participating on multiple days or donating multiple times. Pssst… the Give!Guide is running a Big Give Day today and tomorrow!