Action Alert: Raise your voice to protect the Clackamas River!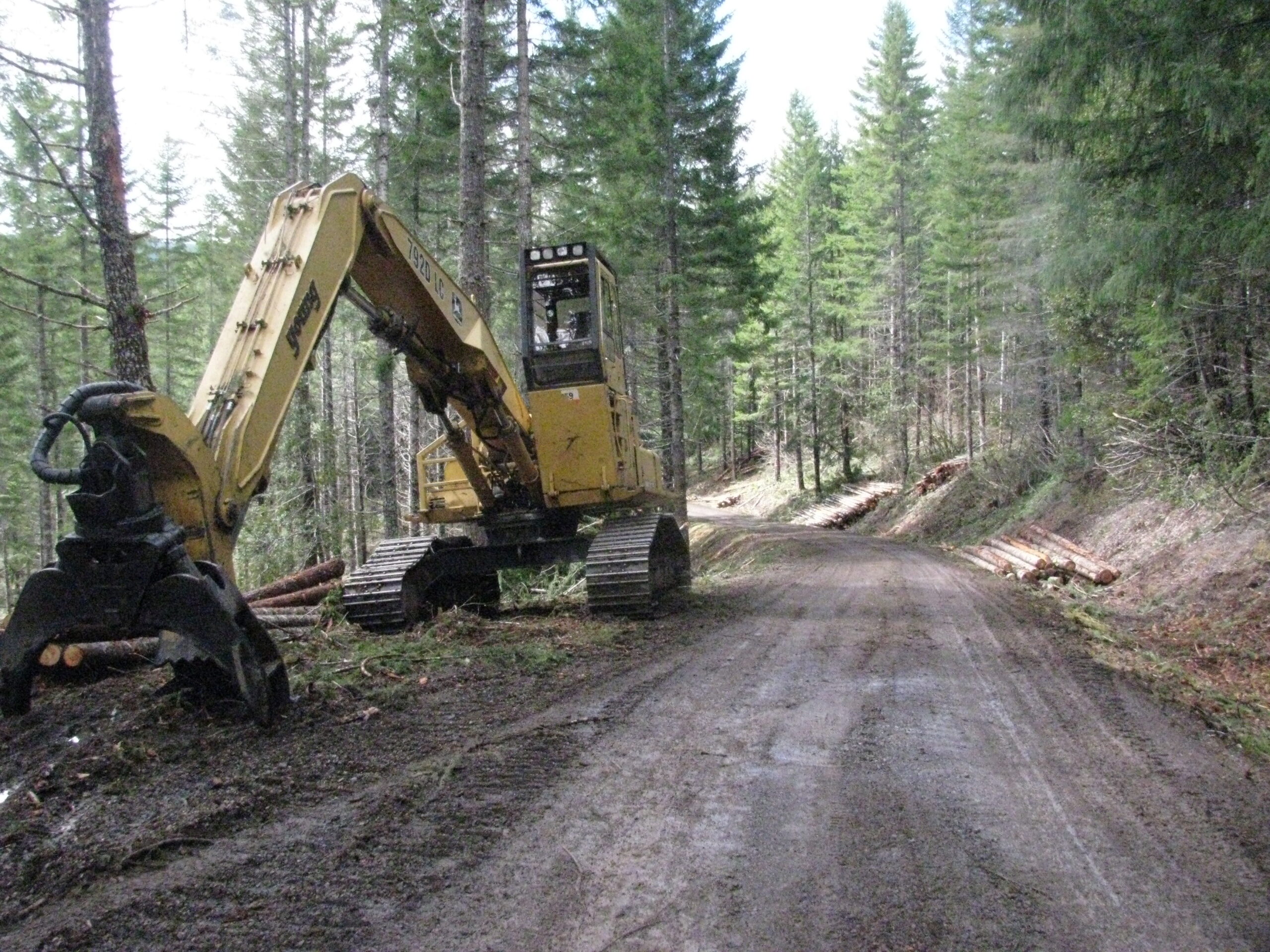 By now you have probably heard a lot about the impacts of "salvage" logging in sensitive forests after a wildfire, however, more attention is needed regarding another threat to ecological recovery—roads.
After a fire comes through so-called federal forest land, the Forest Service needs to ensure that any potentially hazardous trees which could fall along roadways or recreation sites are removed for public safety. After last year's wildfires, the Forest Service is proposing to cut "danger trees" along at least 222 miles of road along the Clackamas River watershed. The thing is, many of those roads are simply left behind from previous logging projects and aren't needed, used, or even maintained for public access. Bark is pushing back on a proposal that will disrupt post-fire forest ecosystems and degraded watersheds under the guise of public safety.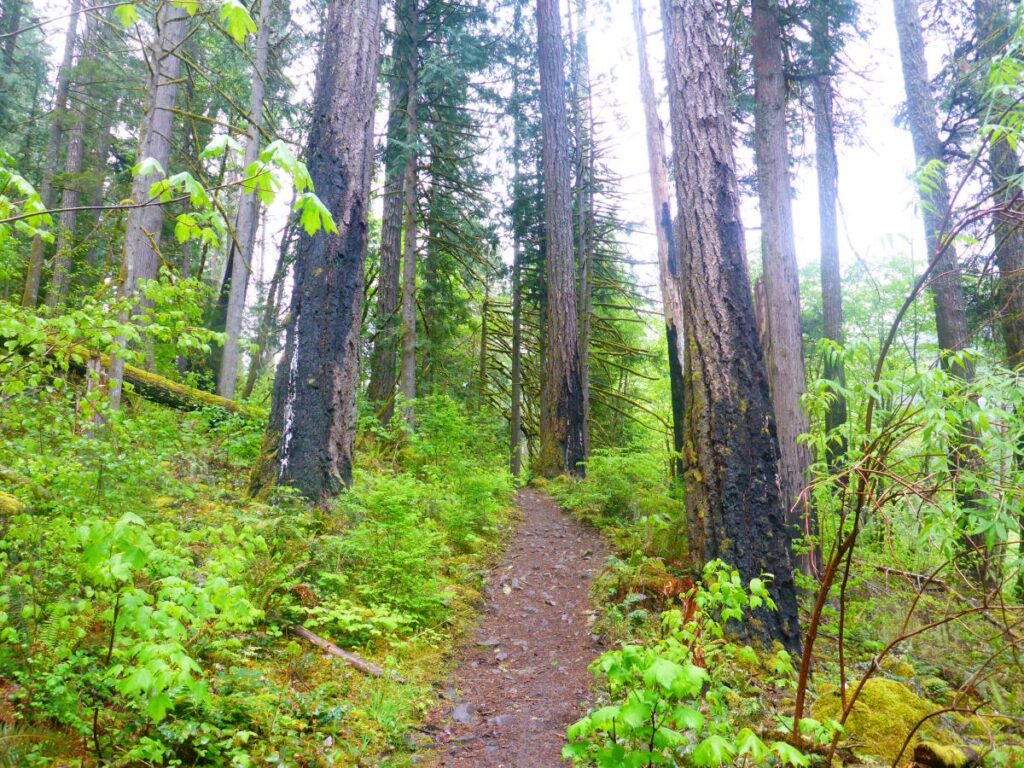 Clackamas River Trail, 4 years after the 2011 fire.
Bark is paying close attention to the activities proposed in the Clackamas River Ranger District. The Clackamas Fires Roadside Tree Abatement Project doesn't specify how many trees they plan to cut, but one look at their supporting maps tells us the area impacted will be substantial.
We know that when a wildfire burns through the forest, many of the trees left standing are still alive. In fact, it is vital to an area's recovery that burned trees be left in place whenever possible. Burned trees continue to store carbon and provide rare habitat for wildlife to return. But when wildfire meets road, the Forest Service can initiate a "categorical exclusion", allowing them to rush salvage logging without taking a road's level of use, maintenance, or Travel Analysis into consideration. They are already cutting burned trees, without leaving much opportunity for public comment while much of the area that burned in the Clackamas watershed last summer is still closed to the public. There is no need to rush to log now.
It's easy to see that the public safety rationale doesn't hold up. This OPB article published last week reports on the excessive salvage logging of beloved areas like Breitenbush and the Santiam State Forest compared to where true public hazards may lie. We also know that after the 2017 Eagle Creek Fire, the Forest Service protected many living trees along I-84 in the Gorge, a major roadway, leaving them to recover. Old, crumbling roads in the Clackamas should be decommissioned and restored to natural conditions, not reopened. In many cases, the impacts of the fire have already helped to speed up the ecological recovery of these roads!
Underlying this situation is the larger question of whether so many miles of road are needed in a forest in the first place. All told, Mt. Hood National Forest contains a web of approximately 3,000 miles of intersecting roads—placed end to end, that distance amounts to a one-way road trip from the Bark office to Oaxaca, Mexico. With many roads being re-opened to logging only to be closed to the public again, is public safety really the Forest Service's priority after fire?
For the forest,

Daniela del Mar, Bark Communications Coordinator