March Bark About Hike to Cooper Spur; Co-hosted by Thrive Hood River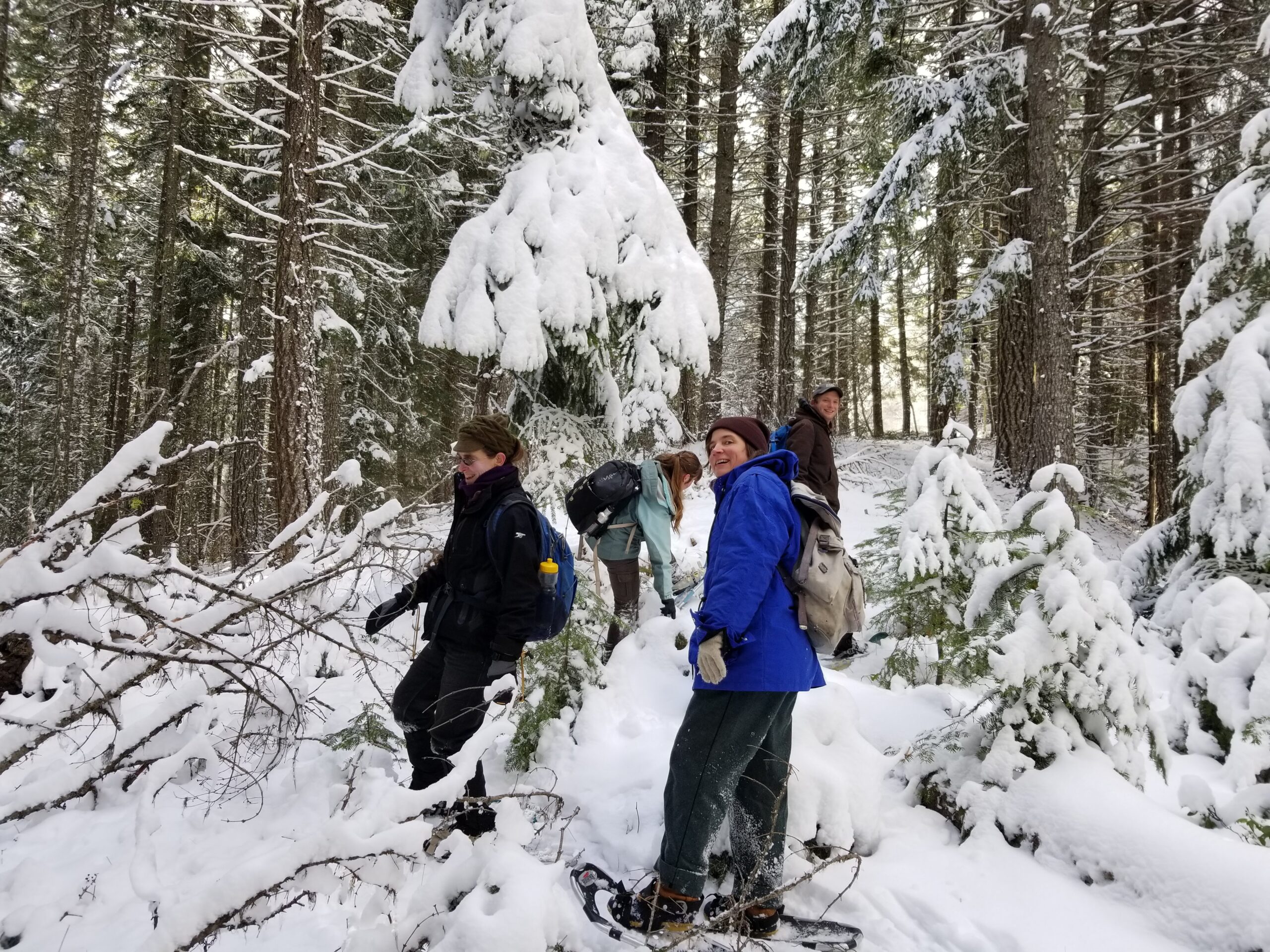 For our March Bark About, we are teaming up with Thrive Hood River to hike the forest surrounding the iconic Cooper Spur Road. There we will explore the Polallie Cooper Timber Sale, including areas that were saved by longtime community-led efforts. We will also have the unique opportunity to hike through forests included in the watershed's Cooper Spur Land Exchange and learn from members of Thrive Hood River about the ongoing effort to protect this part of the forest from commercial development. All hike participants will have the opportunity to learn about and discuss the ecology, history, and current social dimensions of the area.
We will spend the day moving through the forest, both on roads and off-trail, walking over uneven terrain, with down logs, and possible ice and snow. We will make numerous stops for discussion, please come prepared to keep yourself warm and comfortable in the weather. Check back for the exact distance closer to the event.
Hike length: Up to two miles, about a third of it off-trail
Elevation gain: Approximately 300 feet
Here is a general list of what to bring on a Bark About hike. Part of this hike will likely require snowshoes. Bark has a couple pairs you can borrow and you can email misha@bark-out.org for more information. Additional packing information will be sent to you once you sign up for the hike!
Please note: This in-person outing will follow COVID-19 safety protocols. Pre-registration is required. There will be limited carpooling for fully vaccinated individuals, please check our COVID-19 safety protocols for more information. Participants will be required to wear face coverings and maintain physical distance from others outside their contact bubble.
Please also remember that March 13th is Daylight Savings, so turn forward your clocks one hour!
Questions? Email Misha, Bark's Forest Watch Coordinator.