Bark Out: Beaver Believers!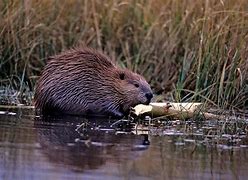 Join Bark staff and ODFW Beaver Biologist Brilyn Brecka for a stroll through urban beaver habitat at Errol Heights City Park. Brilyn will discuss beaver life cycles, habitat, reintroduction, ODFWs new Beaver Emphasis Areas and more as well as answer all your pressing beaver questions!
We will meet at Errol Heights City Park parking lot at 10am 7/29/2023. Meg's phone number is 904-910-8816 and drives a blue/grey Subaru Forester. Look for a whiteboard with 'Bark' written on it. If you are driving, please also review Bark's expectations for drivers.
If you need to carpool, please email meg@bark-out.org by Wednesday 7/26.
Day's Agenda
10:00-10:30am: Meet at Errol Heights City Park parking lot and do introductions, discuss the day, do Barks Land Acknowledgement practice
10:30am-12:00pm: Explore Errol Heights Park and see some beaver activity while learning about beavers and beaver habitat from Brilyn
12:00pm: Eat a snack and hydrate (we will not be going back to the vehicles)
12:00pm-1:45pm: Continue exploring and learning
1:45pm-2:00pm: Debrief, head back to the cars and leave for the day
Here is a link to the weather forecast for the area we'll be visiting
1-2 masks
Close-toed shoes and long pants
There are sometimes a lot of mosquitos, so please prepare by packing lightweight long-sleeved shirts and long pants.  This clothing will also help prevent tick bites and scratches from branches or grasses and protect you from the sun.
Bring insect repellant
A wide brimmed hat or baseball hat
Sunglasses
Snacks and water
Regular medications
This event is low difficulty and suitable for all ages and experience levels. Questions? Email forestwatch@bark-out.org.