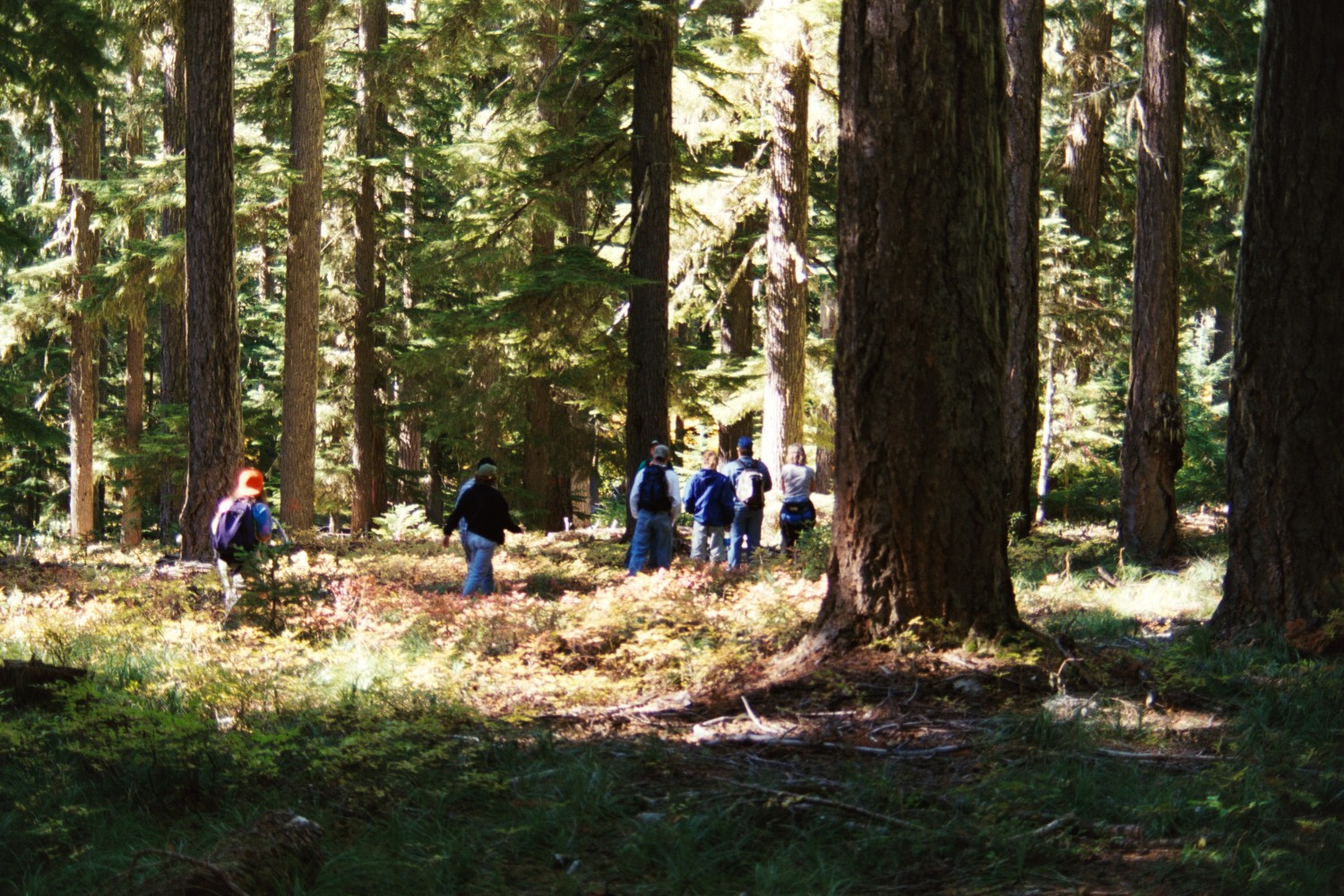 The Solo and Borg Timber Sales were proposed in 1997 with the goal of clear-cutting the remaining islands of old-growth forest left in the Oak Grove Fork of the Clackamas River. Three hundred year-old giant Douglas firs, a rare remnant in the foothills of Mt. Hood, symbolize these sales. No laws protect these giants, but on one of Bark 's famous monthly hikes (always free to the public) we discovered a rare plant that is protected…except for the fact that the Forest Service had denied its existence. This discovery helped make the case in 2003 to District Court Judge Garr King that the Forest Service was ignoring its responsibility to survey for, and protect, rare plants and animals. Judge King agreed with Bark and ruled in our favor, temporarily stopping logging in the Solo, Borg, Lone, Straw Devil, Canyon East, and Clark sites.
Specifically, the Forest Service was forced to release Supplemental Environmental Assessments (SEAs) for five all these projects and prove to the court that they were properly analyzing the impacts of the proposed logging. They complied, and on February 17, 2004, these supplemental analyses were released. The lack of information in these SEAs (clearly) demonstrated that the Forest Service was unwilling to allow rare plants and animals to get in the way of logging old growth in the Mt. Hood and Willamette National Forests. Bark took this new violation to Judge King and, on August 9, he issued another ruling specifically, he suggested that the Forest Service must supplement its SEAs to consider a full range of alternatives in light of the survey and manage duties and other environmental impacts from the proposed logging including "objectively considering the alternative of abandoning these projects." The Borg timber sale was originally sold to Thomas Creek Lumber on May 29th 2002.
Bark's Concerns
Was originally 45 acres (15 acres more than in EA). 25 groups of less than 2 acres. Borg is the first of 4 sales the forest services plans in the Borg Area — they will gradually remove all the trees but over 4 different enteries.