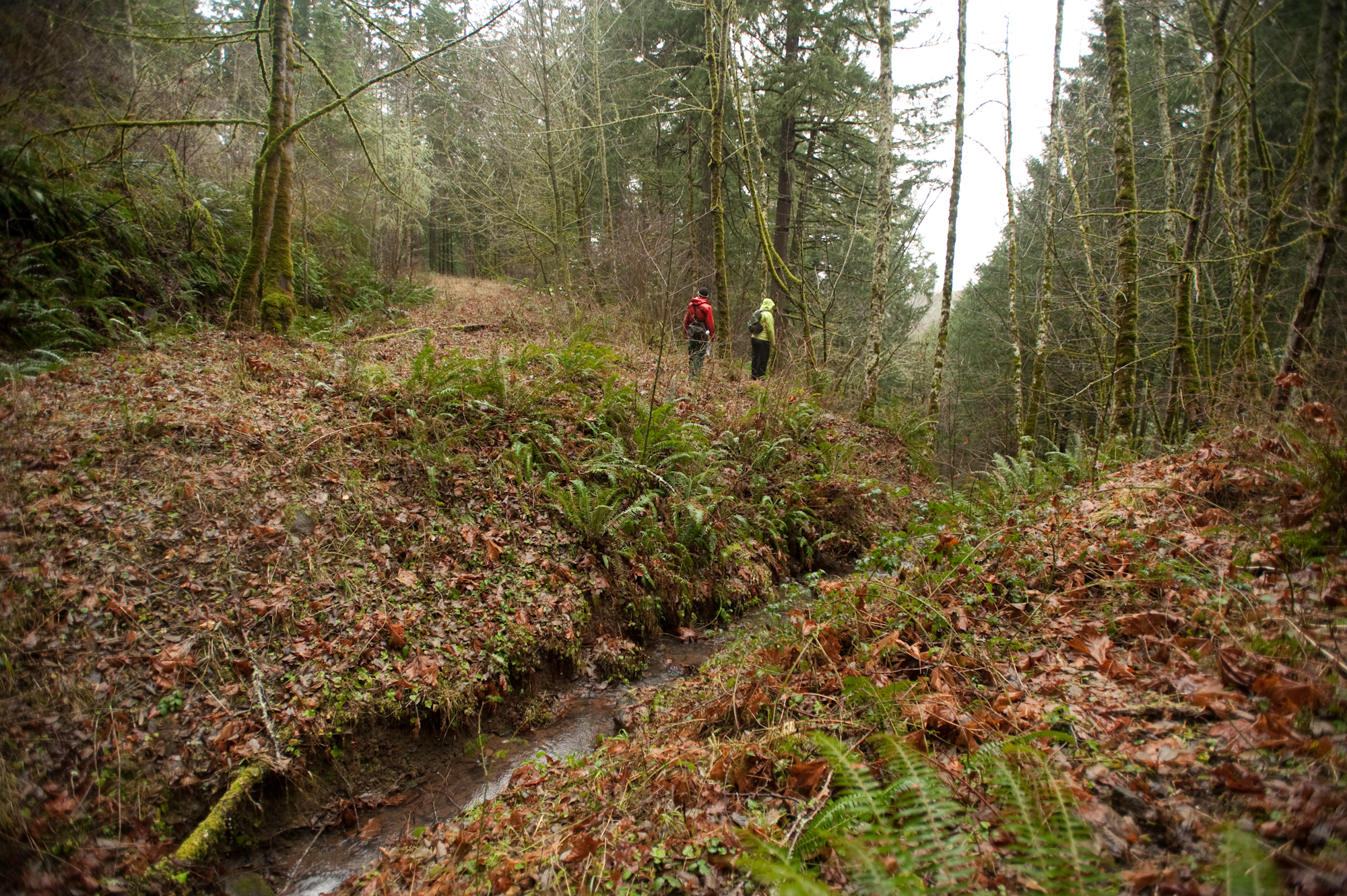 Six years later, in a story that has all the ups, downs, twists, and turns of a good roller coaster, Bark is claiming victory for this special place! Read the full story here.
Six years later, in a story that has all the ups, downs, twists, and turns of a good roller coaster, Bark is claiming victory for this special place!
A federal district court sided with the BLM in spring of 2014 regarding our lawsuit on the Airstrip Timber Sale. Bark has appealed to the 9th Circuit Court of Appeals.
The court heard oral arguments Friday, November 22nd 2013, on Bark's lawsuit challenging the Airstrip Timber Sale. Bark originally filed suit on September 13th, 2012, in response to the Salem District Bureau of Land Management's (BLM) decision to approve the proposed Airstrip Timber Sale. Bark's Staff Attorney Brenna Bell articulately argued our case before a Federal District Court judge. She contended that the BLM is violating its own Resource Management Plan (RMP) by constructing a mile of logging road that would result in the felling of two ancient snags in addition to a number of other snags throughout the project area. The timber sale proposes to cut these snags, or standing dead trees, (vital components of forest habitat) despite the fact that the BLM's own documents state the area is snag-deficient and does not meet the minimum density of snags as mandated in its RMP. In other words, cutting snags will further compromise habitat for cavity nesting birds, bats, and other critters in an area that already suffers from a lack of this very habitat. The judge himself put our argument well when he said of the BLM's failure to meet its snag requirement "…when you are already under, you can't go any lower."
Why has Bark taken an argument over dead trees all the way to court? Some context for the area will help. The Airstrip Timber Sale is the BLM's proposal to log 207 acres of naturally regenerated forest just north of the Clackamas River in the popular recreation area of LaDee Flats. Anyone who visits the area can witness the toll years of use and abuse has taken on this piece of the Clackamas Watershed. Airstrip is surrounded by a checkerboard of recently clearcut private lands on one end, as well as 2,000 acres of recently logged Forest Service land on the other. Finally, LaDee Flats has been heavily used by off road vehicles for decades. When Bark groundtruthers walked the proposed timber sale, they found a small pocket of forest acting as an island of habitat in an area scarred by industrial logging. Decomposing trees and woody debris, including snags, are what distinguish a thriving forest ecosystem from a tree farm. Airstrip's downed logs and snags, including two ancestral snags many hundred of years old, are unique remnants of what once blanketed the landscape, and cannot afford to be lost.
From the beginning, Bark has maintained that our primary concern with the project is the construction of one mile of road and its impact on snags throughout the area. Furthermore, the road in question would access a mere 20 acres – only 10 percent of the entire timber sale! Bark has made it very clear that we would not challenge the timber sale and would drop our lawsuit if the BLM would re-route the location of this proposed road in a way that retains snags. So far, the BLM has refused to do so. We'll provide updates on the judge's ruling as soon as it is available able.