Celebrate Earth Month with us!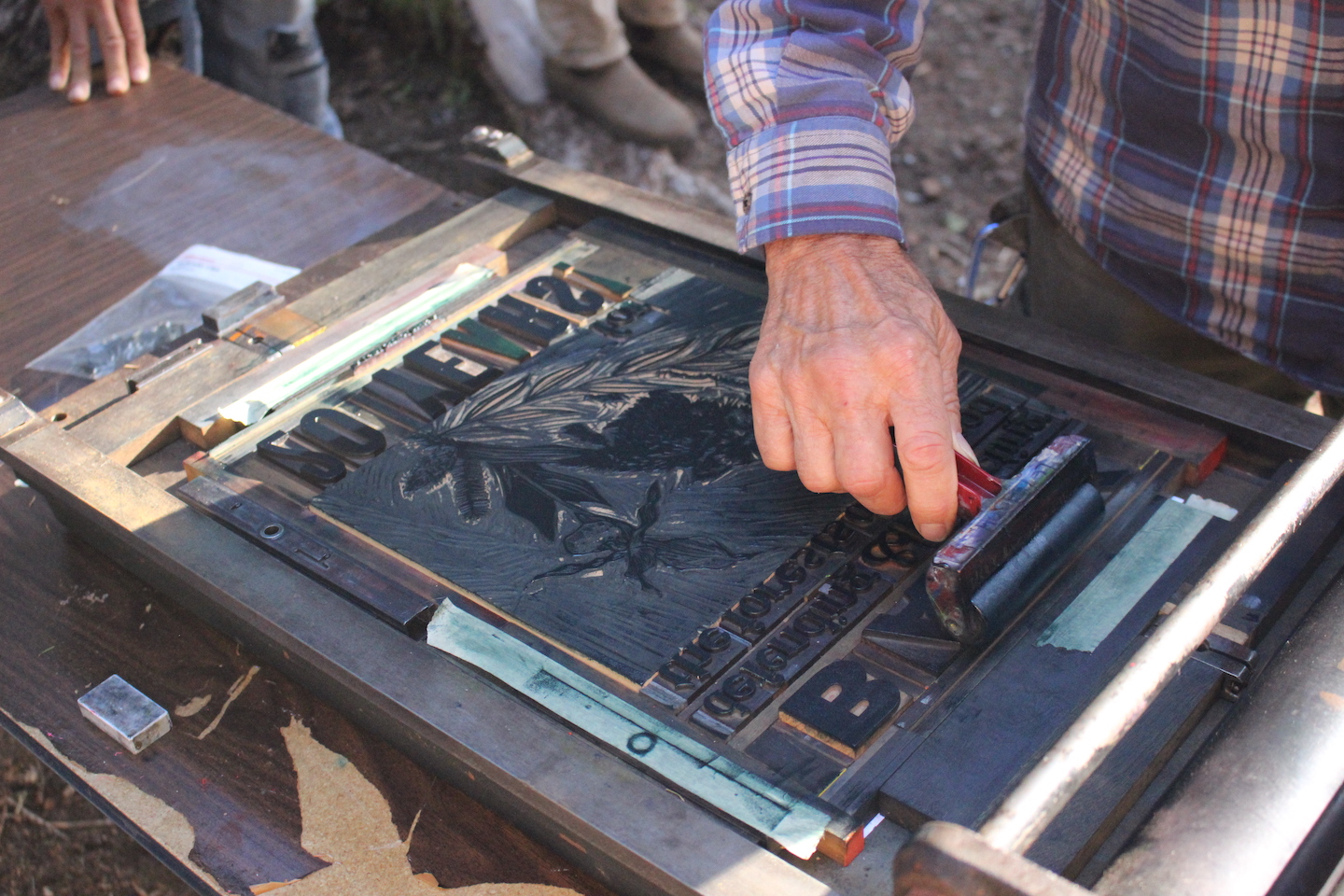 The volunteers and staff at Bark work year round—rain, snow, or shine—to restore and defend the forests around Mt. Hood. The land on which we are located is the 6th largest carbon sink in the United States, which makes this local work fundamental on a global scale. In honor of the many communities it takes to do this work, Bark is collaborating with a diverse group of partners all Earth Month long.
Curious about fighting the impact of logging and don't know where to start? Groundtruthing 101 is right around the corner! Learn the basics of how to influence land management on Mt. Hood while having fun and getting to know the forest with others. Thursday, April 21st, 6-8 pm – via Zoom.
The very next day is Earth Day and you can find us at Every Day is Earth Day, an outdoor celebration put on by our friends at Making Earth Cool. Pull prints with us and learn more about our work to restore beaver habitat! Friday, April 22nd, 1-5 pm – Revolution Hall Field, 1300 SE Stark Street.
We will also be tabling at OMSI After Dark: Party for the Planet inviting the public out into the forest and amplifying the Earth Day Every Day philosophy. Wednesday, April 27th, 6-10 pm – OMSI
And next month, join us for a storytelling event to showcase our unique collaboration with artist, activist, and sculptor Diane Jacobs behind "Owed to The Mountain." This sculptural artist book cultivates a powerful story that inspires knowing a place deeply, sharing Indigenous wisdom, and building a community that turns its love for a mountain into action. Speakers from Columbia River Institute for Indigenous Development (CRÍID) Foundation will share their stories to preserve and advance Native American/Indigenous customs, culture, language, histories, and health with and within communities near and far. Saturday, May 21st — save the date as registration will be limited!
We are also supported this Earth Month by the Clinton Street Theater, who are putting on two fundraiser shows in April. Clinton Street Theater will be donating proceeds from showings of The Gleaners and I and The Gleaners and I: Two Years Later + Lessons of Darkness, so go learn something new and support Bark while you're at it! Monday, April 18th + Monday, April 25th, 7 pm – Clinton Street Theater
Additionally, you can directly support local businesses and our efforts by patronizing our Earth Day Oregon partners all month long. As part of Earth Day Oregon's campaign to amplify Earth Day, we've partnered with Dove Vivi, Rabbit Brush Goods, letra chueca press, Saraveza, and Fern & Thistle Massage, each of whom has a commitment to environmental practices in their business model. Check out their pledges, buy local, and get to know the amazing work they're doing!
See you out there in celebration the forest, 
Daniela del Mar, Bark Communications Coordinator