Rad◦i◦cle Activist Training: Wetland Mapping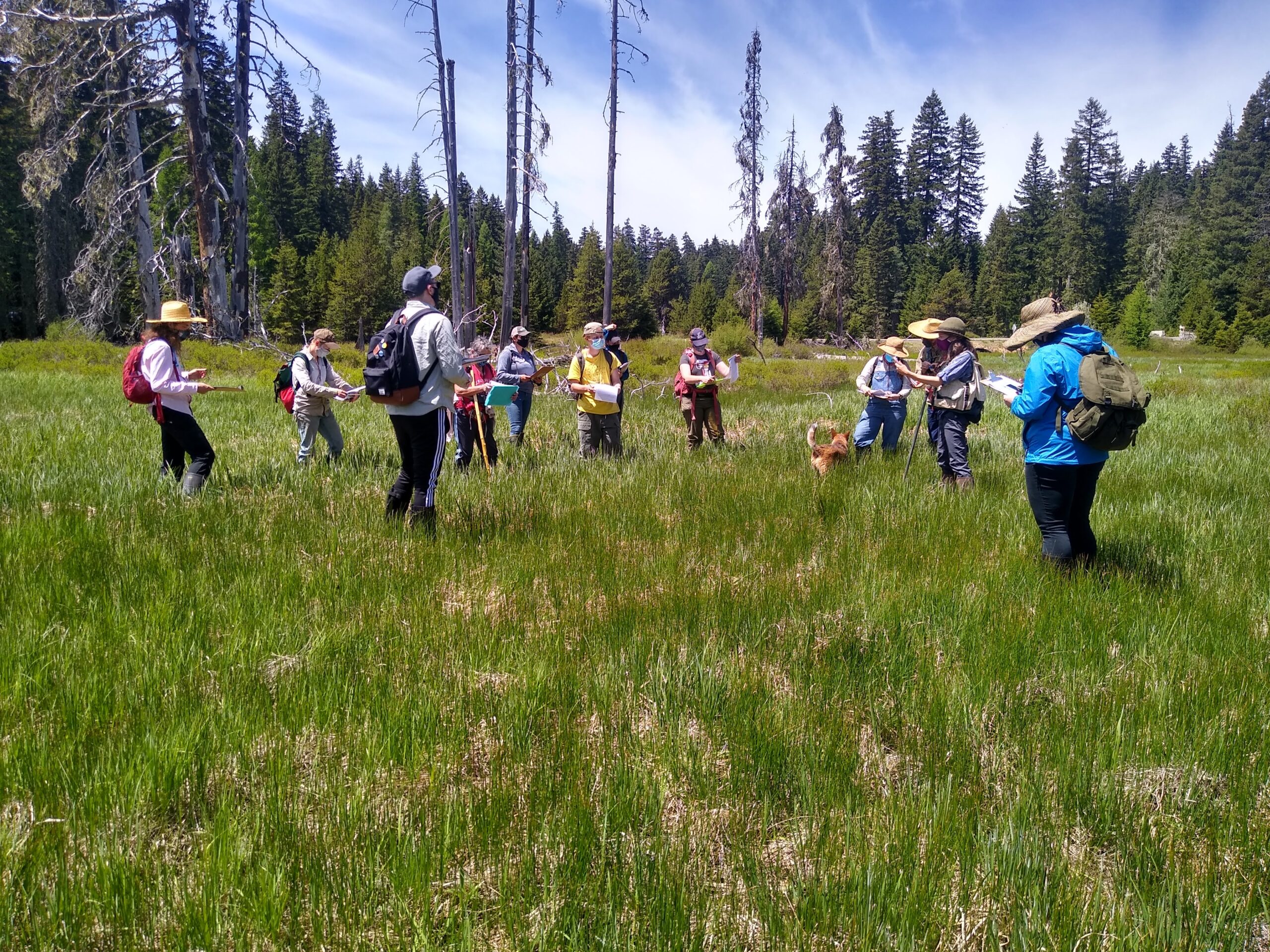 Join Bark in our third year of conducting wetland mapping surveys in Mount Hood National Forest. These surveys are a part of a long-term project to restore wetlands across Mt. Hood National Forest and increase these ecosystems resiliency to climate change. These surveys will help us to identify and map important components of existing wetlands, which is needed before any restoration activities occur, and help to update a nationwide wetland mapping inventory which will help to inform future projects throughout the forest.
This training is intended for people who are interested in becoming actively engaged Bark's wetland mapping fieldwork.  It requires no previous experience, but we encourage participants to attend the beaver habitat survey training on May 15th and ask that participants commit to attending two surveys throughout 2022 (see Bark's currently scheduled surveys here). This training will include an overview of Bark's Wetland Restoration Project and an introduction to wetland ecology, classification, and identification. Those who take this training will be equipped with the skills to help Bark with our efforts to identify and restore wetland habitats in Mt. Hood National Forest.
This training will take place in the forest and space is limited. Please see Bark's COVID safety protocol and driver expectations before signing up for the event. Participants will be expected to wear masks and follow COVID-19 safety protocol. Driving directions, training materials, and additional details will be sent to registrants before the event. The training location will be located in the Clackamas Ranger District of Mt. Hood National Forest and will be approximately a 1.5 hour drive from Portland. Participants coming from the Portland metro area will meet in Portland at 9am and return to Portland by 6pm. If you will be traveling from a location other than Portland, contact Misha VanEaton to coordinate an alternative meeting time and location.
Any questions?  Send an email to Misha VanEaton (misha@bark-out.org), Bark's Forest Watch Coordinator, with any questions.