Forest First Aid Training with Rosehips Medic Collective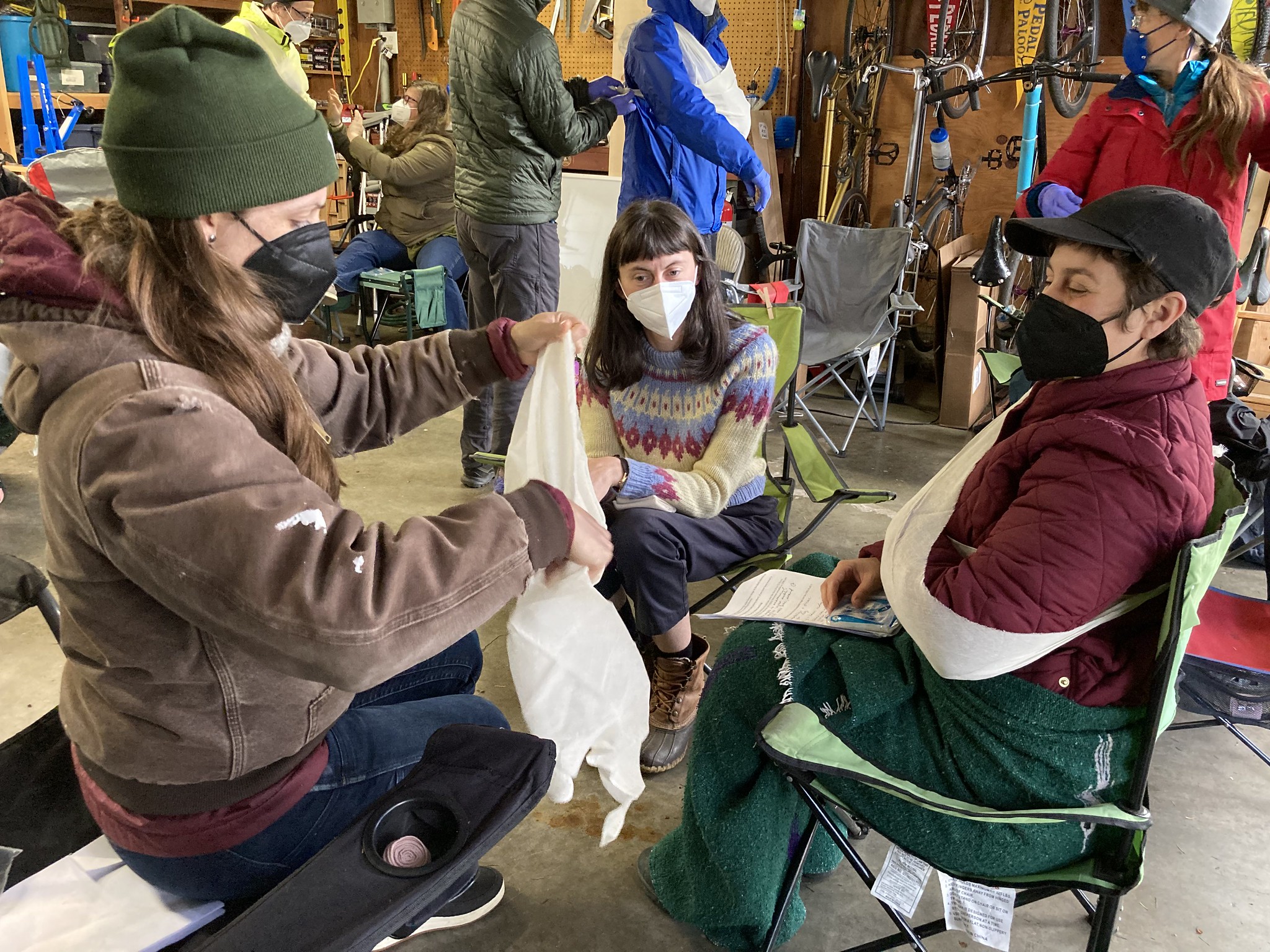 The Rosehip Medic Collective will be leading a forest-based first aid training designed for anyone who spends time in the trees doing things like leading hikes or survey teams in unpredictable, remote, and off trail conditions. All are welcome and this training is free!
The Rosehip Medic Collective is a group of volunteer Street Medics and health care activists active in Portland, Oregon. They provide first aid and emergency care at protests, direct actions, and other sites of resistance and struggle. They also train other street medics and put on community wellness trainings. They believe in democratizing health care knowledge and skills, in reducing our community's dependence on corporate medicine, and that strong networks of support and care are essential to building a sustainable, long-term movement for collective liberation. They are working to create one facet of the healthy and diverse infrastructure they see as necessary if we are to build another world. The Rosehips Medic Collective includes EMTs, Wilderness First Responders, amateur herbalists, and more.
When: April 23rd, 2023, from 8:30AM – 6PM
Where: Bark Office, 351 NE 18th Ave, Portland, OR
This training will follow Bark's COVID-19 safety protocol and vaccination for COVID-19 will be required. Space is limited, so sign up soon! Training materials and additional details will be sent to registrants before the event. Email haley@bark-out.org for your questions prior to the event. We look forward to seeing you there!
Bark affirms that these are the rightful lands of the Multnomah, Kathlamet, and Clackamas bands of the Chinuk; Tualitin Kalapuya, Molalla, Tenino, Wasco, Wishram, Paiute, and the many other Native people who live here and who have always lived here. These Tribal Nations belong to and care for this land, and we honor these Nations' continued existence and resilience, as their sacrifices are still ongoing. We acknowledge their long-lasting and tireless work to nurture, advocate, and protect these lands in the Pacific Northwest.