Bark Out: Experiential Decolonization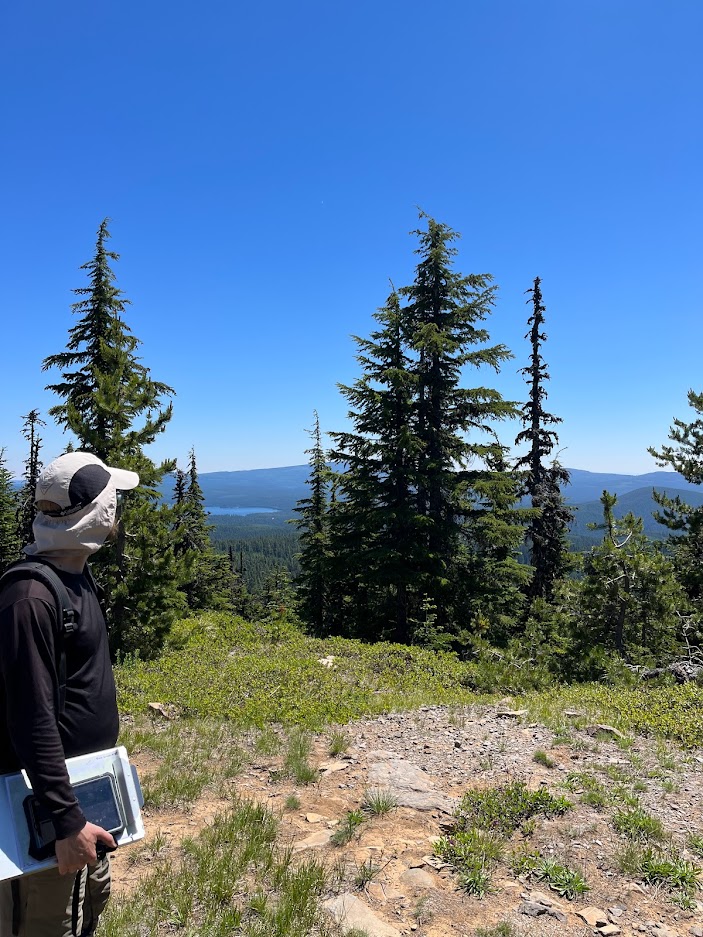 This Bark Out will focus on changing our relationship with natural spaces and other living beings. How we engage with natural spaces is laden with colonist value sets, and there's a lot of vital work we can do by being in nature in new, intentional ways.
My name is Kate Kauffman (they/them pronouns), and I'll be your facilitator for this day of intentional work. I am a nonbinary white settler colonialist who has lived in stolen and unceded lands of what is now known as the state of Oregon since I was born. I do not purport to be an expert in breaking through settler colonial worldview, but I am actively doing my own work on it and otherwise have years of experience of facilitating groups in experiential learning processes, and providing mental health therapy and coaching. I have experience in creating welcoming and relevant spaces for people from dominant and non-dominant identities; however, the conversation of this Bark Out will focus on the experience of white settler colonialism. People who experience settler colonialism as 1st or 2nd generation immigrants, black/African American descendants of enslaved people, and indigenous peoples are so welcome, but should know the flavor of the day so you can opt in or out well informed. Together with our fellow humans and non-humans that we'll be visiting, I hope we will all find new depth to how we can interact and be with the land we live with in humble, conscious, and connected ways.
We will spend our time at Kingsley D. Bundy Park. At 9 am, please meet at SE Foster Rd and 141st St, in the pullout in front of a vacant lot for sale. You may leave your car at this lot. The # 10 bus gets you to 136th and Foster and you can walk to 141st. If you need a ride from the bus stop to our meeting location, please contact Kate at kate.kauffman.lpc@gmail.com, or text 971-235-1562. I will be at 141st with a Bark sign, and we will walk to the park together. For our time together, you can expect to do the following activities. Please prepare yourself ahead of time for being open to all of these: Personal journaling and reflection on some values of settler colonialism in your life; Small and full group shares and processing; Interacting with the non-human beings around you without other humans by you; Navigating a small natural space (less that 2 acres) either on-trail or off-trail; Using all of your sensations; and wrestling with your settler colonialist worldview in a group that will show empathy, care, and feedback as needed.
Expect to do some sitting, some standing, and some walking through uneven terrain. If you have any accessibility needs, please contact Haley Spadafora at haley@bark-out.org.
Supplies to bring:
-chair or mat if needed for sitting
-journal and pen/pencil
-lunch, water, snacks
-GPS app on phone if needed to feel comfortable being in the woods slightly separated from other people
-a gift for the woods: something from your life that you've made special to yourself that is biodegradable, simple, and/or healthy for the forest and its inhabitants. Examples could be some dried herbs from your garden, egg shells from your eggs, a clipping of your hair, a rock or piece of moss/wood that you found and kept, a small satchel of soil amendments, bones from a recent meal, a leaf or feather, etc
If you need any of the above supplies provided for you, please contact Haley.
All hike participants will have the opportunity to learn about and discuss the ecology, history, and current social dimensions of the area.