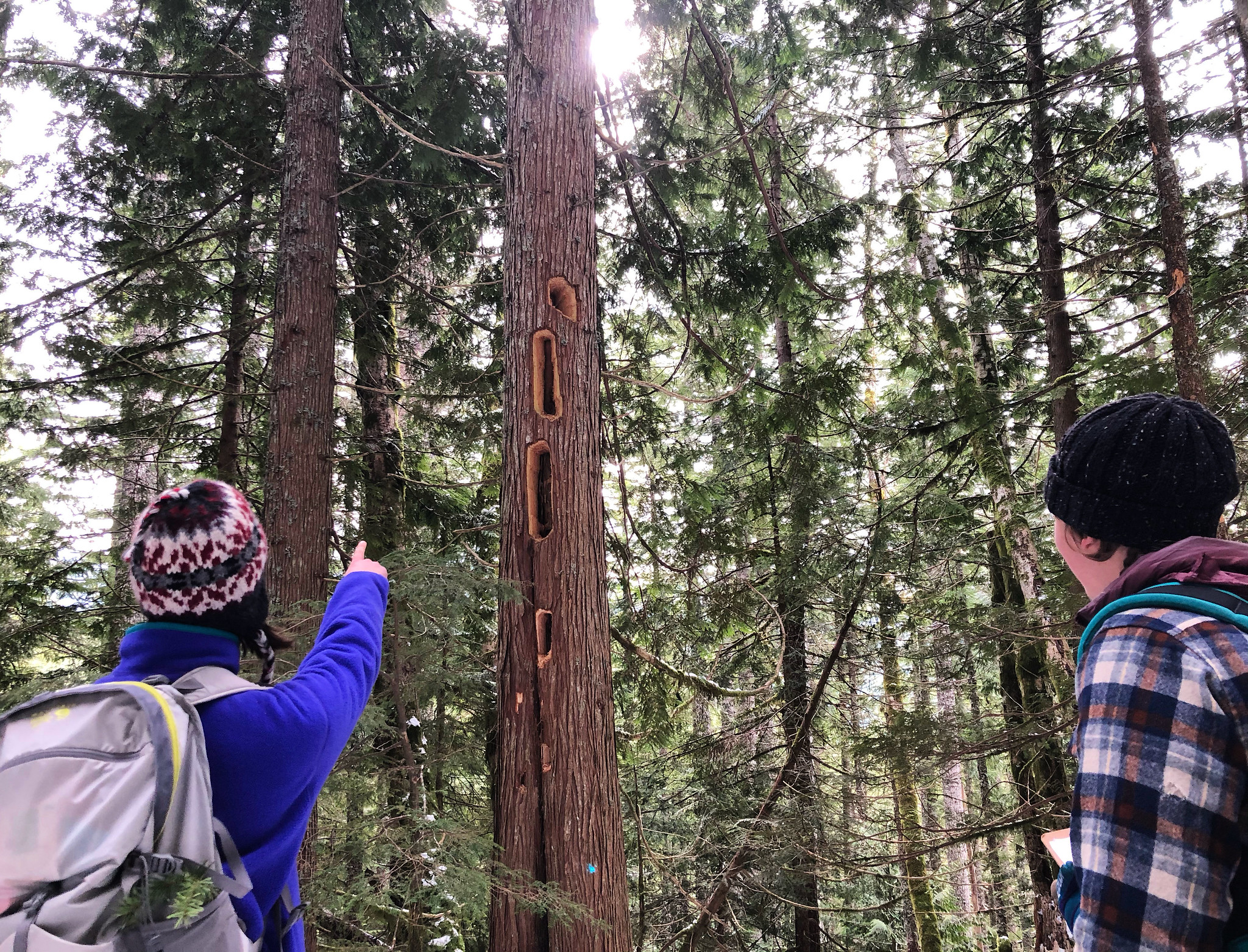 As of September 2nd, 2021, the Zigzag Timber Sale has received a final decision from the Forest Service, dropping one additional unit, 33. The Draft Decision was published on September 24th, 2020. This came after Bark, 350PDX, Oregon Wild, and Oregon Physicians for Social Responsibility submitted comprehensive comments on the draft analysis, which included approximately 350 acres of logging being dropped for protection of riparian habitat, red tree voles, and other sensitive areas. The draft also included minor changes to the amount of roadbuilding, closures and decommissioning.
Following Bark's Pre-decisional Objection meeting with the Forest Service in December 2020, the agency committed to include additional road decommissioning, and more information regarding its integration of public comment into its final decision on the Zigzag project. In addition, volunteer-led red tree vole surveys in 2021 revealed several active nests which were not mapped in the Draft Decision, but will require protection in the final project design criteria, whenever it is released.

Bark's Concerns:
The Zigzag project area attracts thousands of visitors annually for cultural practice and free, public recreation. Areas within and surrounding the timber sale (which include the towns of Zigzag, Welches, Government Camp and Rhododendron), will be affected by any potential impacts and closures to areas like Trillium Lake, Ramona Falls, Burnt Lake, Old Maid Flat, Top Spur Trail and the Pacific Crest Trail.
The area also contains critical habitats for threatened coho and Chinook salmon and steelhead, which have seen huge recovery in recent years after proactive restoration by the USFS. Roadbuilding and logging on steep slopes above this habitat would pose a threat to salmon recovery and setback years of costly restoration efforts.
The Zigzag project includes two areas: Horseshoe and Mud Creek. The Horseshoe area spans the 1828 and 1825 road networks, within the Upper Sandy Watershed. This area accesses the Top Spur trail, Burnt Lake, Old Maid Flat, and the Pacific Crest Trail. The Mud Creek area includes the Mud Creek loop road (2656) and spurs just south of Trillium lake, and is within the Salmon River watershed.
Within the area, commercial thinning and precommercial thinning work are proposed on approximately 1,800 acres and 125 acres respectively. There is a 16 acre "regeneration harvest", or clearcut, proposed in the Mud Creek area.