North Slope Mt. Hood: Red Hill, Lava, & Polallie Cooper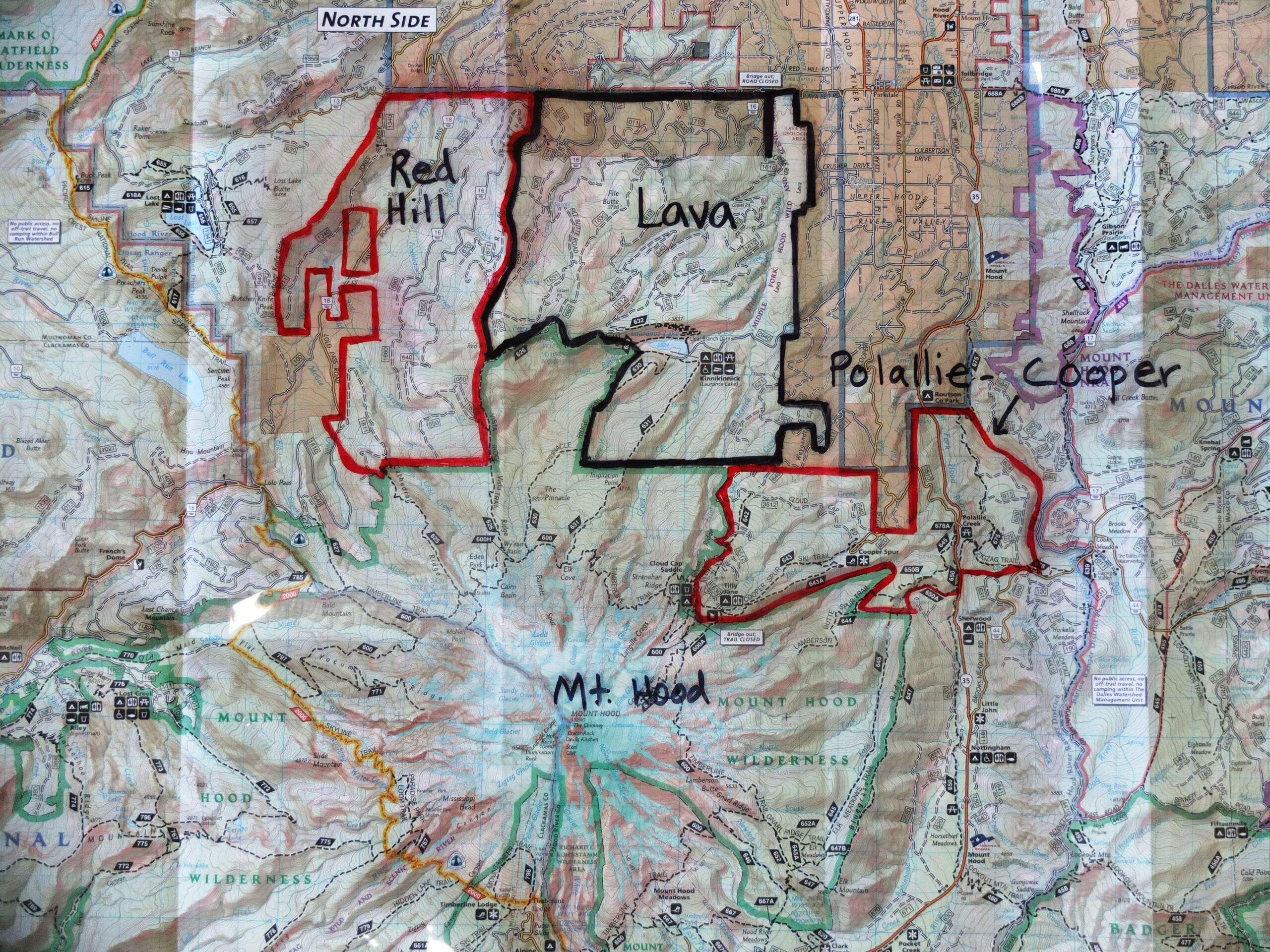 The logging authorized in the Red Hill, Lava, and Polallie Cooper Timber Sales (stretches across 30,000 acres of Mt. Hood's northern slope. Logging will occur across the West, Middle, and East forks of the Hood River.
While these projects will are planned in the same watersheds, at the same time, each timber sale was assessed separately. This is a highly controversial approach as it allows the Forest Service to avoid acknowledging cumulative impacts.
The project areas range from just outside the Bull Run Management Unit to the west, to the Mt. Hood Wilderness to the north.