A Review of State and Federal Policies Affecting Indigenous Communities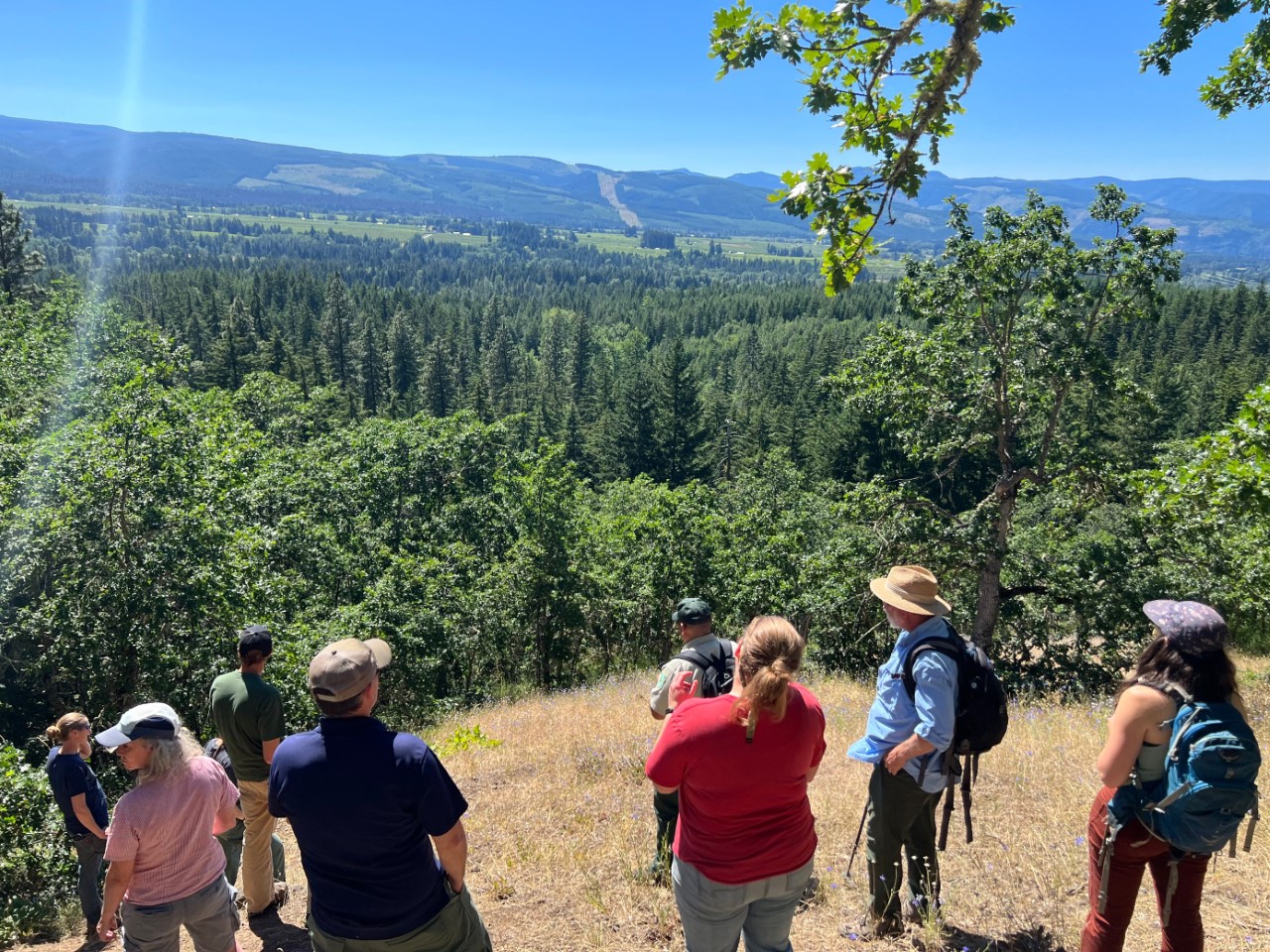 Bark's new program staff has been researching the recent uptick in state and federal legislation proposed and/or passed that would grant more autonomy to Tribal authority on public lands. Locally, the Oregon Department of Fish & Wildlife Commission adopted a Cooperative Management Agreement with the Coquille Tribe and at the federal level, two bills were proposed in mid-June: Advancing Tribal Parity on Public Lands Act& the Tribal Cultural Areas Protection Act. Both would ensure that Tribes have first access to public lands sales and the protection of sites with cultural, heritage, spiritual significance while boosting consultation with Tribes on land management practices and potential policies. These bills are a small but important step in the right direction and we hope to see more transparency and improvement to consultation practices in Mt. Hood National Forest, as well. 
Al, Bark's Native Communities Liaison, has also been working to connect Bark with Portland Native-led organizations in the past several months. This summer, we partnered with the Native American Youth & Family Center (NAYA) to lead art & plant ecology classes for Native youth at NAYA's Camp Rise summer program! We also look forward to continue working with NAYA into the academic year and connect with Wisdom of the Elders to support their Wisdom Workforce Development Internship program.
The recently introduced Columbia River Gorge Recreation Enhancement and Conservation Act from Oregon's congressman Earl Blumenauer (which includes co-management strategies) and other initiatives have also been introduced to support improved co-management strategies. In 2021, the Secretary of Agriculture and Secretary of Interior issued a joint secretarial order to establish how agency departments will fulfill obligations to Indian Tribes including co-stewardship of federal lands or waters where Tribes have interests. The Tribal Forest Assets Protection Act of 2004 was introduced as a way for federally-recognized Tribes to request direct management of lands that either border or pose a threat to their lands, a move that continues to exclude non-federally recognized Tribes and limits the geographic scope of Tribal influence. The 2021 joint secretarial order focuses on legal obligations to co-steward lands "where federally recognized Indian Tribes have subsistence [survival] or other rights or interests in non-adjacent Federal lands or waters" and continues to state that "Where authorizations include non-federally recognized Tribes, they will be presumed directly incorporated into this Order." 
These efforts are encouraging; however, we must remain steadfast in advocating for these policies to be implemented as agency practice without barriers to access. The transition to land stewardship (rather than land management) does not stop at a political level. Conservation groups like Bark should continue to expand our understanding of "equal" access to public lands through community-centered visions—more specifically—Native community-centered visions! Bark will continue to invest in and nourish relationships with local Indigenous communities to support just access to public lands. While traditional knowledge perspectives are often drowned out by western environmentalism, Bark believes that environmental work is interrelational. We are working to center people-to-people relationships, especially with the Indigenous communities whose lands we currently occupy. 
For the forest,
Al Rose, Native Communities Liaison and Katie Stanton, Environmental Justice Policy Analyst and Engagement Specialist
P.S. For more information about the origin of National Forests on Stolen Lands, check out our webinar series For more information about the origin of National Forests on Stolen Lands, check out our webinar series (Part 1, Part 2, Part 3)!