The Program Team reflects on their time at Bark…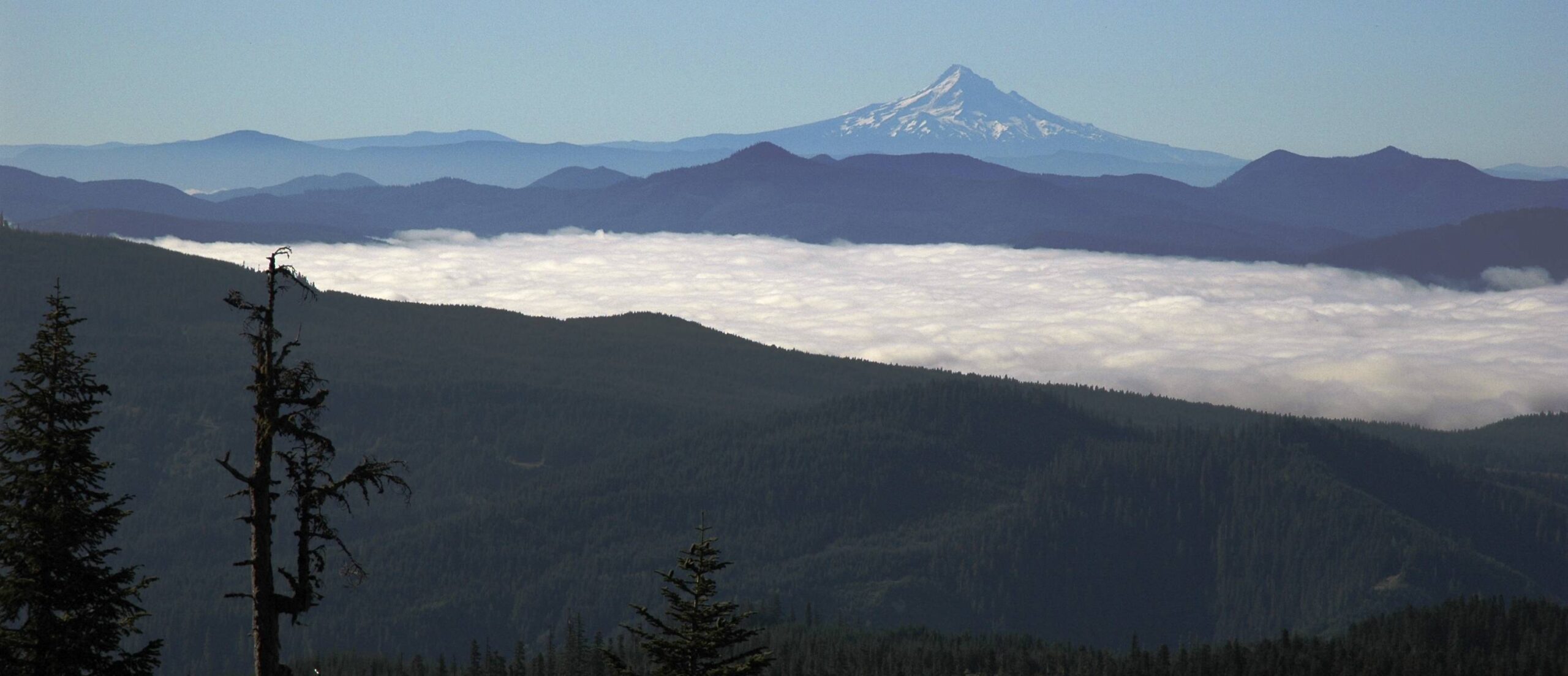 With the last days of 2021 around the corner, we reflect on the impacts of our work on the lands around Mt. Hood, on the local communities invested in its protection, and on Bark staff members. Working through challenges, joys, setbacks and successes, Bark endeavors to prioritize natural processes on Mt. Hood through a commitment to environmental justice. This past week, I sat down with members of the Program Team to hear what they had to say about their experience and accomplishments… 
NN: What do you hope the impacts of your work this year at Bark have been?
Cara, Bark's Forest Policy and Advocacy Coordinator: I strive to turn conversations around land management, historical perspectives, and ecological processes into action. Much of my time here has been spent making connections with community members, land managers, and other conservation organizations. It is these human connections that ultimately lead to actions that can have monumental benefits for our public lands. Most importantly, the communities we serve are the backbone of all conservation organizations and environmental movements. One of the founding principles of the U.S. Forest Service is to provide the greatest good for the greatest number of people. To me, that sounds like a call for adaptive management to determine greatest good of the 21st century. I hope that through my work I can continue to represent the interests of our community members who rely on organizations like Bark to hold land management agencies accountable – and bring land management policies into the 21st century.
NN: You've been with Bark for nearly 7 years now, tell me about a moment of victory. 
Courtney Rae, Associate Director: One of my moments of victory was giving testimony at the Portland City Council hearing on the City's Renewable Energy Resolution with huge support from our volunteers and community, ensuring that the city's stance on renewable energy sources explicitly excludes the forests of Mt. Hood!
NN: How has your work at Bark offered support this year?
Michael Krochta, Forest Watch Coordinator: This year brought challenges that tested Bark's footing on the socioecological landscape. Continuing our programs into the second year of a global pandemic and responding to the physical and political aftermath of the 2020 fires was no picnic! The ups and downs of Covid restrictions were both frustrating and fatiguing. And once I was finally able to see for myself the change that occurred in the forest after the Riverside fire, and the government's response to it, I felt like giving up. But I always found myself lifted back up by Bark's strong and supportive community; its volunteers, supporters, and staff who reminded me of how strong a shared love of a place can be. Bark gave me the tools and flexibility to protect myself and others while bringing new volunteers into the forest and fostering new advocates for Mt. Hood. And while the Riverside fire and all its aftereffects continue to feel unfathomable sometimes, I now know that support exists from those in our community that tirelessly work to turn grief into inspiration and despair into activism.
Thank you for your support of our staff, this work, and the forest.
Nakisha Nathan, Bark's Executive Director
P.S. Please RSVP for Bark's New Year's Eve Party at the Oregon Public House!
P.P.S. We are seeking to grow our board to provide better support for staff and volunteers in the work of decolonizing forest advocacy. Please reach out to board (at) bark-out.org if you or someone you know would be interested in supporting these efforts.
Bark affirms that these are the rightful homelands of the Multnomah, Mollala, Kalapuya, Chinook, Wyam, Clackamas, Tenino, Wasco, Wishram, Tiah, Paiute, and the many other Native people who live here and who have always lived here, who have always belonged to and cared for this land and whose bold resistance to colonial oppression should guide us all.