Restoration Planting Event 12/16/2023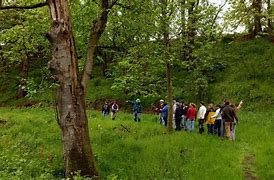 Join Bark, Portland Parks & Recreation, Johnson Creek Watershed Council (JCWC) and the Friends of Errol Heights community members to enhance this newly reconstructed Park. Ecological enhancement of this area provides cleaner air for community members and cleaner water in Johnson Creek, which supports salmon and other water creatures. Everyone welcome, and no experience necessary! Volunteers will likely be planting, removing litter and/or removing nuisance plants.
Please register with Bark as well as JCWC! Link for JCWC HERE.
Errol Heights Park has a lot of beaver activity so get ready to see some beaver sign! We won't see the beavers, but they'll certainly hear us restoring their habitat while they sleep the day away.